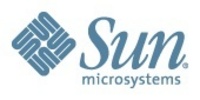 The Network is the Computer
MENLO PARK, Calif. (PRWEB) June 23, 2008
When:
12 Noon – 1 p.m. PST, Thursday, June 26
How to Listen to the Live Show:
Visit http://www.blogtalkradio.com/stations/sunradio/innovationinsider, dial in number for questions: (646) 478-3261.
Note: If you would like to submit a question for consideration in advance of the program, please send to innovationinsider@sun.com by Wednesday, June 25.
Podcasts will be posted here after every show: http://www.blogtalkradio.com/stations/sunradio/featured.aspx.
About the Guest Speaker:
Michael Cornwell manages NAND Business Development at Sun Microsystems, where he is also responsible for development of NAND flash memory technology for Server and Enterprise applications. Previously, Michael was the Manager of Storage Engineering for the iPod division of Apple Inc. In this role, Michael was instrumental in the adoption of NAND flash in Apple products including iPod and iPhone. Prior to joining Apple, Michael worked at Quantum Corporation as a Storage Architect focused on storage management, virtual tape and disk-based backup technologies.
Upcoming Guests:
Our next guest will be Marcy Scott Lynn, Sun director of Corporate Social Responsibility (CSR).
About Sun Microsystems, Inc.
Sun Microsystems develops the technologies that power the global marketplace. Guided by a singular vision – "The Network is the Computer" – Sun drives network participation through shared innovation, community development and open source leadership. Sun can be found in more than 100 countries and on the Web at http://sun.com.