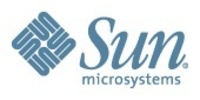 Sun knows that communities drive innovation, especially among educators and researchers. To this end, we created EduConnection.org and OSUM to encourage conversations and information sharing among all of our stakeholders, from students to educators
ORLANDO, Fla. (PRWEB) October 29, 2008
EduConnection.org
EduConnection.org offers a platform for schools to exchange information and best practices that will help them to mitigate the challenges of purchasing and implementing new technology in an era of increasing budgetary pressure. It also provides an opportunity for Sun to directly energize, engage and support the education community.
Open source technologies are a cost-effective solution for many educational institutions today: 51 percent of schools in a recent EDUCAUSE survey already use them. As the leading contributor of open source technologies, Sun has expertise in building developer communities to foster technology innovations. EduConnection.org builds on that developer community foundation and focuses on solving technology issues.
Open Source University Meetup (OSUM)
Sun's OSUM is an open social network created for students interested in learning, sharing and using open source developer tools and platforms. The portal harnesses the true power of open source by helping students collaborate and use open source developer tools like MySQL(TM), NetBeans(TM), Java(TM), GlassFish(TM), OpenSPARC(TM), OpenSolaris(TM) and more. Students can also use OSUM to connect in person through on-campus meetups and events coordinated by the network of more than 500 Sun Campus Ambassadors. Within the first two months of the launch, there are already 10,000 members in the OSUM community.
"Sun knows that communities drive innovation, especially among educators and researchers. To this end, we created EduConnection.org and OSUM to encourage conversations and information sharing among all of our stakeholders, from students to educators," said Joe Hartley, vice president, global education, government and healthcare, Sun Microsystems. "At EDUCAUSE 2008, we're demonstrating how our open source, Web 2.0 and other leading technologies have already impacted the education community. With new forums like EduConnection.org and OSUM, our community-focused approach will help shape the digital campus today, while also priming the innovators of tomorrow."
At EDUCAUSE, Sun is also showcasing products and solutions for the education community including:
MySQL for Education – How the open source MySQL database is used on campus, both for student-facing and administrative applications. Immersive Education – Sun's free and open source virtual classroom software, Project Wonderland. For more information visit the Sun Immersion Special Interest Group. Virtualization Solutions – Sun(TM) xVM VirtualBox(TM), Sun's free and open source desktop virtualization platform, running on x64 servers. Digital Campus Infrastructure – Sun's technology for the digital campus, including Identity Management, SOA/JavaCAPS, Sun(TM) xVM Ops Center, the Solaris(TM) OS. Digital Libraries, Repositories and Preservation Archiving – Sun's efforts to help schools build and benchmark digital libraries to preserve historical data. For more information visit the Sun Preservation and Archiving Special Interest Group. Please visit Sun's booth at EDUCAUSE 2008, #601, and more information is available at http://www.sun.com/education.
About Sun Microsystems, Inc.
Sun Microsystems develops the technologies that power the global marketplace. Guided by a singular vision -- "The Network Is The Computer" -- Sun drives network participation through shared innovation, community development and open source leadership. Sun can be found in more than 100 countries and on the Web at http://sun.com
Sun, Sun Microsystems, the Sun logo, Solaris, Java, xVM VirtualBox, NetBeans, OpenSolaris, GlassFish, OpenSPARC, MySQL and The Network Is The Computer are trademarks or registered trademarks of Sun Microsystems, Inc. or its subsidiaries in the United States and other countries.
All SPARC trademarks are used under license and are trademarks or registered trademarks of SPARC International, Inc. in the US and other countries. Products bearing SPARC trademarks are based upon an architecture developed by Sun Microsystems, Inc.