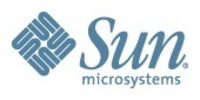 The Network is the Computer
MENLO PARK, Calif. (PRWEB) September 23, 2008
Topics of discussion will include an overview of Sun's support of social organizations, individuals who are doing extraordinary work to help change the world and best practices for a sustainable business.
Innovation Insider is a show on BlogTalkRadio from Sun Microsystems that features discussions with industry innovators on a variety of topics.
When:
1:00p.m.- 2:00p.m. PDT, Thursday, September 25, 2008
Where:
Visit http://www.blogtalkradio.com/stations/sunradio/innovationinsider, dial in number for questions: (646) 478-3261.
Podcasts will be posted here after every show: http://www.blogtalkradio.com/stations/sunradio/featured.aspx
About Lisa Fulker: Lisa is a Senior Brand Programs Manager at Sun. Lisa has 20 years of marketing experience, 12 of which have been at Sun in many organizations within the company. In addition to developing programs and strategies for brand experience efforts, Lisa's responsibilities are to promote the Sun brand through its support of organizations and individuals who are doing extraordinary work to help change the world.
About Scott Mattoon: Scott serves on the Board of Directors of Architecture for Humanity, sponsor of the Open Architecture Network. He is an active advocate for open source and sustainable business. He seeks to apply the principles of transparency, collaboration and sharing in his work as Chief Architect for Sun Microsystems' Western U.S. Market. Scott is technical liaison for Sun to the TED community, and serves as lead systems architect for Sun's support of TED prize winners Cameron Sinclair, Neil Turok and Bill Clinton for their work in Africa. In addition to his time at Sun, Scott's career has spanned several leadership positions with companies helping to shape business and society on the Internet including 4charity.com, Live365.com, Cybersource, and NeXT. A glimpse of his sensibilities relating to open source and sustainable business are revealed on his blog (http://blogs.sun.com/downstream).
About Sun Microsystems, Inc.
Sun Microsystems develops the technologies that power the global marketplace. Guided by a singular vision -- "The Network is the Computer" -- Sun drives network participation through shared innovation, community development and open source leadership. Sun can be found in more than 100 countries and on the Web at http://sun.com.