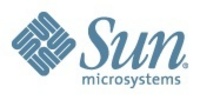 Sun Ray solutions fit in nicely with what we've done to build the green Academic Village. Not only do Sun Ray clients take up half the space of a PC, but we've also seen that they consume less than 10% of a typical PC's Power. Sun is dedicated to providing eco-friendly solutions and that really matters to CSU
SANTA CLARA, Calif. (PRWEB) August 20, 2008
Sun Ray virtual display clients, Sun Ray(TM) Sofware and Sun VDI Software 2.0 are key components of Sun's broad desktop virtualization offering, which are a set of core desktop technologies and solutions within Sun's xVM virtualization portfolio. More information on the Sun Ray family of virtual display clients can be found at http://www.sun.com/sunray.
"As an early innovator in the thin client market with nearly a decade of experience, we're pleased to see the growth Sun Ray clients have experienced during the past year and are encouraged by the growing appeal of desktop virtualization technologies industry-wide. Organizations have truly begun to realize the benefits that thin clients and virtual desktop solutions offer – with respect to cost savings, ease of management, eco advantages and more – to their business," said Bob Gianni, senior engineering director of desktop systems, Sun. "Sun is investing heavily in desktop virtualization technologies and believes strongly in the market's potential for further growth."
Sun offers a complete desktop-to-datacenter virtualization product portfolio and comprehensive set of virtualization service offerings to help customers deploy new services faster, maximize the utilization of system resources, and more easily monitor and manage virtualized environments. Sun's virtualization products help to provide unified software management tools and virtualization capabilities across operating systems, servers, storage, desktops and processors. For more information visit http://www.sun.com/xvm.
Compelling New Customer Deployments
Highlighting the growth in Sun Ray adoption, Sun has seen a number of unique and compelling new deployments of Sun Ray technology by customers around the world. For example, Colorado State University (CSU) is a leading research university, dedicated to energy conservation by implementing programs that help reduce CO2 emissions and promote the use of solar technology and recycling. Through its ground-breaking Academic Village, Colorado State University uses Sun Ray virtual display clients in an innovative way to enhance learning and create an eco-friendly IT infrastructure.
"Sun Ray solutions fit in nicely with what we've done to build the green Academic Village. Not only do Sun Ray clients take up half the space of a PC, but we've also seen that they consume less than 10% of a typical PC's Power. Sun is dedicated to providing eco-friendly solutions and that really matters to CSU," said Mark Ritschard, director of Engineering Network Service, College of Engineering at Colorado State University.
BankIslami Pakistan Limited is a dedicated Islamic commercial bank offering a full range of commercial banking products and services. The bank replaced its HP thin client solution with Sun Ray 2 virtual display clients and Sun Ray Software. The Sun Ray solution provided the bank with a cost effective solution with reduced hardware maintenance costs, improved security and scalability, and effectively delivered a rich Linux desktop environment.
The U.S. Navy's Integrated Warfare Systems Lab (IWSL) is part of the Naval Surface Warfare Center (NSWC). The NSWC provides the right technology, capabilities and specialized research to support all aspects of surface warfare. The IWSL chose the Sun Ray virtual display client solution running on Sun Fire(TM) V490 servers to provide access to a broad range of IT systems from a single device.
About Sun Microsystems, Inc.
Sun Microsystems develops the technologies that power the global marketplace. Guided by a singular vision -- "The Network is the Computer(TM)" -- Sun drives network participation through shared innovation, community development and open source leadership. Sun can be found in more than 100 countries and on the Web at http://sun.com.
Sun, Sun Microsystems, the Sun logo, Solaris, Sun Fire, Sun Ray, Java and The Network Is the Computer are trademarks or registered trademarks of Sun Microsystems, Inc. or its subsidiaries in the United States and other countries.