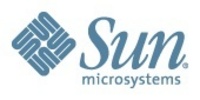 McAfee is spearheading security solutions for virtual environments
SANTA CLARA, Calif. (PRWEB) September 10, 2008
Sun(TM) xVM Server and Sun(TM) xVM Ops Center have been designed for third-party integration by exposing a public API that uses the industry standard Web Services Management protocol. ISV partners are extending the value of the Sun xVM portfolio with complementary solutions for key areas such as virtual lab management, capacity planning, virtualization management, security and performance monitoring. Channel partners have built competency, implementation and deployment solution practices around the Sun xVM portfolio. Starting with the planning and design to implementation and deployment, Sun channel partners benefit from having a single trusted vendor with a broad portfolio of virtualization offerings spanning software, systems and storage to help their customers transform their datacenters from physical to virtualized infrastructure.
"We are building a truly dynamic partner community around Sun xVM that delivers real value to customers," said Steve Wilson, vice president, xVM for Sun Microsystems. "The number of partners who have started to work with us around Sun xVM demonstrates that customers and the industry are looking for more choice in the virtualization market."
Sun has made additional investments with the ISV and channel partners that support xVM through the Sun(SM) Partner Advantage Program. ISVs and resellers that have met the program requirements have access to co-marketing and co-selling resources, such as Sun virtualization experts for partner-led podcasts and webinars for lead generation, customer-facing solution collateral and joint account planning. These resources have helped partners accelerate business growth and revenue generation.
Sun xVM's Global Footprint
Many leading partner organizations, including ISVs, resellers and technology innovators, across the world are already collaborating with Sun around its Sun xVM virtualization portfolio.
CSC, Intel and Microsoft Tout Collaboration with Sun xVM at Launch Event
"We are pleased to work with Sun to offer these vital services leveraging Sun xVM virtualization technologies," said David Booth, president of Global Sales and Marketing at CSC. "CSC has a long and successful track record both in IT optimization and with Sun. This new service offering, which has already generated significant interest, provides important new benefits for our customers and denotes a key step forward in the implementation of CSC's Accelerate strategic growth initiative."
"Sun's xVM virtualization portfolio combined with Intel(R) Virtualization Technology provides open, Internet-scale virtualization solutions to meet the most demanding applications," said Doug Fisher, vice president and general manager, System Software Division, Intel Corp. "Businesses, particularly in the financial, telecommunications and government sectors, will benefit from the interoperability and the standardization through the broad adoption of Intel's virtualization innovations."
"We are pleased to collaborate with Sun to drive cross-platform virtualization at both the host and guest level," said Mike Neil, general manager of virtualization strategy, Microsoft Corp. "Together with Sun, Microsoft and our partners can help our mutual customers adopt virtualization from the desktop to the datacenter."
Performance Monitoring, Virtualization and Systems Management Partners
"As virtualization becomes pervasive, we believe many companies will deploy heterogeneous virtualization technologies and Sun xVM will play a major role in these environments," said Rich Corley, chief technology officer and vice president of Engineering, Akorri. "Sun's commitment to managing these dynamic environments by enabling ISVs like Akorri will ensure that end users get the most from their virtual infrastructure. Akorri's BalancePoint brings a rich set of analytics and modeling providing the critical performance management platform that gives end users the confidence they need to deploy, run, and grow their xVM based infrastructure."
AMD(TM), a leading global provider of innovative processing solutions, offers power efficient, flexible and secure server virtualization solutions with its unique Direct Connect Architecture and AMD Virtualization(TM) (AMD-VTM) technology. "We are delighted to see customers able to push the limits of datacenter efficiency, manageability and performance by taking advantage of the benefits of virtualization technology," said Earl Stahl, vice president of Software Development, AMD. "Combined with Quad-Core AMD Opteron(TM) processors and AMD-V, Sun's xVM technology provides customers with an open and flexible virtualization solution. AMD and Sun continue to be committed to providing customers the ability to maximize system resources without compromising performance or energy efficiency."
AppGate Network Security is a provider of network access control and security solutions for physical and virtualized infrastructure. Together, AppGate and Sun provide enhanced security for virtualized infrastructure for Sun xVM. "AppGate acknowledges the enormous potential of Sun's xVM virtualization engine that will enable virtualization to both desktop and server resources in the network," said Goran Marby, chief executive officer, AppGate Network Security. "AppGate is proud to be able to contribute some essential security and access control elements to the solution, which increases the value proposition of Sun's xVM offering even further and provides significant additional benefits to our joint customers."
BMC Software is a global provider of enterprise management solutions that delivers Business Service Management and Service Automation spanning enterprise systems, applications, databases and service management. "BMC Software and Sun help companies increase operational efficiency through a scalable computing environment," said Tom Bishop, chief technology officer, BMC Software. "We continue to collaborate closely with Sun to integrate Sun xVM with BMC's industry leading virtualization management solutions to help customers realize the full benefits of virtualized IT environments."
CiRBA enables IT organizations to operate the most cost effective virtualized datacenter possible. Together with Sun, CiRBA can help customers make intelligent decisions for initial placement of workloads then manage dynamic capacity over the long term. "CiRBA is working closely with Sun to ensure our Placement Intelligence analytics supports the powerful virtualization options within the Sun xVM product line," said Chuck Tatham, vice president of Marketing and Business Development, CiRBA. "Customers use CiRBA to determine the optimal placements of workloads and the most suitable virtualization technology for any situation. Sun xVM is a set of technologies that many want to consider as they plan into the future and make platform decisions."
"McAfee is spearheading security solutions for virtual environments," said Paul Rolfe, vice president of Worldwide SI and Technology Alliances. "We're pleased to work with Sun to come up with the most secure virtual solutions that our joint customers have come to expect."
OpTier(R), the leader in Business Transaction Management(TM) for the enterprise, provides end-to-end visibility – of all business transactions. Together with Sun, OpTier provides greater visibility into the virtualized operational environment and helps improve end-user experience and smooth transaction flow within IT applications, running on top of Sun xVM. "The combination of Business Transaction Management with virtualization is a powerful new way for organizations to optimize their virtualized infrastructure investments to meet business needs," said Motti Tal, executive vice president of marketing, product and business development, OpTier. "Our CoreFirst software helps further increase the ROI and efficiency of Sun xVM by providing end-to-end visibility of business transactions flowing across virtualized environments."
"We are pleased that Sun has selected PlateSpin, a Novell company, as its provider of workload assessment and mobility solutions for the deployment of virtual infrastructure in the Sun xVM environment," said Joe Wagner, senior vice president and general manager of Novell Systems and Resource Management. "As the only company to provide cross-platform workload mobility, PlateSpin's solutions will help Sun customers quickly and seamlessly move workloads between physical and virtual environments. The PlateSpin technology will provide Sun customers with a new level of flexibility and allow them to optimize their present and future virtualization initiatives."
Quest Software is a leading enterprise systems management vendor that delivers innovative products that help organizations get more performance and productivity from their applications, databases, Windows infrastructure and virtual environments. "We are enthusiastic about Sun's xVM strategy, which better enables mission critical environments to support virtualization," said Michael Ragusa, vice president of global alliances, Quest Software. "Paired with the Sun xVM portfolio, Quest's solutions for application and virtualization management will be key facilitators for Sun xVM adoption."
Surgient is a provider of virtualization automation and lab management solutions that enable enterprise IT organizations to deliver self-service computing resources to users while maintaining full administrative control. Together with Sun, the Surgient Virtual Automation Platform can provide self-service automation to enterprise users and IT operators. "The heterogeneity of infrastructure we see in the datacenter today is naturally and directly a result of IT adopting best of breed technologies to accomplish any given task. The introduction of Sun xVM Server and Sun xVM Ops Center promises to have a significant impact on the evolution of virtualized datacenters," said Sameer Jagtap, vice president of Product Strategy at Surgient. "With our commitment to support the industry's leading hypervisors, as well as bare-metal physical platforms, customers who want to avoid virtualization 'vendor lock-in' are turning to Surgient's Virtual Automation Platform that has become the de-facto standard for Global 2000 enterprise datacenters. We are very pleased to partner with Sun and look forward to bringing this joint solution to market."
Symantec is a global leader in providing security, storage and systems management solutions to help businesses and consumers secure and manage their information. "Symantec and Sun have a long history of partnering to provide IT organizations with best in class enterprise storage management with Veritas Storage Foundation," said Aaron Aubrecht, senior director of Product Management and Engineering. "Symantec is pleased to expand our collaboration with Sun to include the Sun xVM family of virtualization solutions. We remain committed to delivering advanced storage management capabilities across the widest range of storage, operating systems, applications, database and virtualization platforms in the datacenter."
Sysload Software is a provider of scalable distributed solutions to manage the performance and capacity for physical and virtual servers. Together, Sysload and Sun provide efficient capacity planning and monitoring for Sun's xVM virtualization portfolio. "In a virtualized architecture, performance management is becoming mandatory," said Charles Yves, general manager, Sysload Software. "Sysload is extending our Enterprise Server Performance and Capacity Management solutions to support the Sun xVM virtualization portfolio for the benefit of our mutual customers."
Tideway Foundation is a provider of software that maps application relationships to physical and virtual infrastructure, including the dependencies between them. Tideway and Sun deliver a single, automated view of application topology into Sun Solaris(TM) technology and Sun xVM environment. "As virtualization adoption increases it will become more important for companies to know what they have in their datacenters, how it's deployed, and the dependencies to their existing infrastructure," said Kimberly King, vice president of Channels and Alliances at Tideway. "Tideway provides our customers an easy way to track and manage the locations, configurations, and dependencies between virtual machines, physical hosts and applications across their infrastructure. By partnering with Sun and joining the Sun xVM partner ecosystem we can take the complexity out of managing virtual environments and offer our joint customers a comprehensive solution that delivers fast time to value."
uptime software is a provider of systems management, server monitoring and capacity planning technology. "uptime software's growing customer base is very excited about the flexibility and economy that Sun xVM brings to the table. With uptime software, Sun xVM users will also enjoy the convenience of monitoring and managing Sun xVM environments together with other physical and virtual infrastructure with uptime's cross-domain, cross-datacenter central console," said Michael Bailey, uptime software's director of Products.
VMLogix creates software that leverages virtualization to consolidate and automate lab IT infrastructure so that software applications can be delivered and maintained more quickly, cost-effectively and reliably. "By combining our best-in-class virtual lab automation solution, VMLogix LabManager, with Sun's xVM VirtualBox and Sun xVM Server, Sun and VMLogix provide an end-to-end solution for next-generation application delivery, from the developer desktop all the way to production," said Sameer Dholakia, chief executive officer of VMLogix.
Channel and Integration Partners
FusionStorm is a national provider of IT products, professional services, support contract services and 24x7 managed services for enterprises of all sizes. The company is a national Sun reseller with a large datacenter practice focused on virtualization. "We are utilizing Sun xVM Ops Center to bring value to our Sun clients in the areas of physical management, provisioning, patch management and compliance reporting for their server farms," said Josh Krasnegor, vice president of Marketing, FusionStorm.
"As a national technology integrator and an executive Sun reseller, Technologent is excited about Sun xVM, Sun's high performance virtualization product line," said Kevin C. Cummins, senior vice president of Sales, Service and Marketing of Technologent. "Sun xVM extends Sun's commitment to open source and freely available software and enables Technologent, through its business development call centers and field sales, to reach net new customers for Sun and open the door with this powerful new product. With xVM, Sun partners can now aggressively attack server consolidation, reduce infrastructure and provide business continuity planning to their customers."
About Sun Partner Advantage
The Sun Partner Advantage Program is designed for partners seeking to differentiate themselves in the marketplace with innovative solutions based on Sun technology. The program enables Sun and its partners to deliver end-to-end IT solutions to our customers and grow profitably together. The Sun Partner Advantage Program is a flexible, predictable program based on progressive membership levels, where partners are rewarded for increased commitment, performance and value. For more information about the Sun Partner Advantage Program, please visit http://www.sun.com/partners.
About Sun
Sun Microsystems develops the technologies that power the global marketplace. Guided by a singular vision -- "The Network Is The Computer"(TM) -- Sun drives network participation through shared innovation, community development and open source leadership. Sun can be found in more than 100 countries and on the Web at http://www.sun.com
Sun, Sun Microsystems, Java, Solaris, the Sun logo and the "Network Is The Computer" are trademarks or registered trademarks of Sun Microsystems, Inc. or its subsidiaries in the United States and other countries. AMD, Opteron, the AMD logo, the AMD Opteron logo are trademarks or registered trademarks of Advanced Micro Devices. Intel is a trademark or registered trademark of Intel Corporation or its subsidiaries in the United States and other countries.