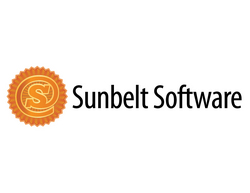 We all know that threats to enterprise data are increasing. That isn't new, but how we reduce the risk of that threat is becoming more important than ever
Clearwater, FL (PRWEB) September 4, 2008
Sunbelt Software, a leading provider of Windows security software, today announced its inclusion in Inc.'s second annual ranking of the 5,000 fastest-growing private companies in America. Sunbelt, which was also ranked in the 2007 list, moved up over 10% in the technology category nationally for revenue growth during 2004 to 2007. The Inc. 5,000 offers a comprehensive look at the most independent-minded entrepreneurs in the country, recognizes growth and innovation in the private sector.
"The Inc. 5000 gives an unrivalled portrait of young, underreported companies across all industries doing fascinating things with cutting-edge business models, as well as older companies that are still showing impressive growth," said Inc. 5000 Project Manager Jim Melloan. "Sunbelt has a track record of year-over-year growth since its inception. Tackling the critical business issue and major cost center of IT -- information security -- in an innovative new way drives contribute to Sunbelt's value proposition which is why we recognized them as one of the fastest-growing companies in the country."
"We all know that threats to enterprise data are increasing. That isn't new, but how we reduce the risk of that threat is becoming more important than ever," said Alex Eckelberry, CEO of Sunbelt Software. "This honor reflects not only the significant growth Sunbelt has achieved over the past three years, but more importantly, the ongoing dedication of our employees to delivering industry-leading computer security insight for the companies we work with. We look forward to continuing to deliver key innovations that are changing the shape of the security market."
As a leading security intelligence provider, Sunbelt Software is the maker of innovative and award-winning anti-spyware, anti-malware and email security software for protecting the home, small business and enterprise. For more information about Sunbelt Software's security products, please visit http://www.sunbeltsoftware.com.
The 5000 companies that made the list reported aggregate revenue of $185 billion and median three-year growth of 147 percent. Most important, the 2008 Inc. 5000 companies were engines of job growth, having created more than 826,033 jobs since those companies were founded. Complete results of the Inc. 5000, including company profiles and a list of the fastest-growing companies that can be sorted by industry and region can be found at http://www.inc5000.com.
About Inc.com
Inc.com, the daily resource for entrepreneurs, delivers how-to guides, advice, tools, breaking news, and rich multi-media to help business owners and CEOs start, run, and grow their businesses. Inc.com offers dynamic marketing solutions to help advertisers effectively reach Inc.com's audience of business leaders. Visit http://www.inc.com.
About Sunbelt Software
Headquartered in Tampa Bay (Clearwater), Fla., Sunbelt Software was founded in 1994 and is a leading provider of Windows security and management software with product solutions in the areas of antispam and antivirus, antispyware, and vulnerability assessment. Leading products include the CounterSpy and VIPRE product lines, Ninja Email Security, Sunbelt Exchange Archiver, and endpoint firewall technologies. The company is part of Sunbelt International Group, based in Paris, France.
For more information about Sunbelt Software, please visit the company's website at: http://www.sunbeltsoftware.com. To learn more about current activities, products, and ideas at Sunbelt Software, please visit Sunbelt's corporate blog at http://www.sunbeltblog.com.
Copyright © 2008 Sunbelt Software. All rights reserved. All trademarks used are owned by their respective companies.
###