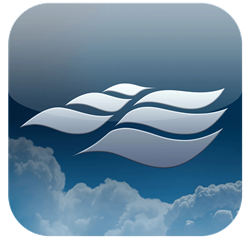 The SunSmart™ WiFi Cloud Control System aims to provide additional convenience to consumers and enhance their overall spa ownership experience...Larry Ovalle, Director of Product Marketing
Chino Hills, CA (PRWEB) August 05, 2014
Sundance Spas, the leading manufacturer of luxury hot tubs, is pleased to announce the launch of the SunSmart™ WiFi Cloud System, an innovative smartphone application (app) that provides access to 880 Series™ spas through a WiFi connection.
"The SunSmart™ WiFi Cloud Control System aims to provide additional convenience to consumers and enhance their overall spa ownership experience," said Larry Ovalle, Director of Product Marketing. "Our goal is to further integrate the spa into consumer's lives by adopting trends from other mainstream home products that enable control over the internet. You are no longer required to be in the presence of your spa in order to control and have it ready for use, ensure the most energy-efficient operation or receive email communication to maintain peak performance."
The SunSmart™ WiFi Cloud Control System allows 880 Series™ spa owners to control their spa remotely with their smartphone or tablet. This innovative app, which also connects consumers to their authorized local dealer, provides instant access to the spa's temperature, pumps, lights, filter cycles and much more. To ensure optimal performance, the SunSmart™ WiFi Cloud Control System has the capability of sending reminders when the spa filter and CLEARRAY® bulb need to be replaced. Best of all, the SunSmart™ WiFi Cloud Control System offers a simple "plug n' play" installation to any home WiFi network.
Click here to learn more about the SunSmart™ WiFi Cloud Control System.
About Sundance® Spas, Inc.
Since 1979, Sundance Spas has perfected the spa experience. Sundance Spas is devoted to improving health and lifestyles through its hydrotherapy benefits, including stress relief, health restoration and the creation of an environment for balanced living. Sundance Spas, Inc. manufactures portable and in-ground hot tubs, including a complete line of accessories, available through specialty retail locations in more than 60 countries worldwide. For more information, please call 909-606-7733 or visit http://www.sundancespas.com.