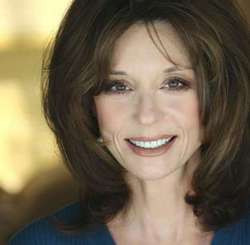 Critics have been pretty much unanimously negative, ranging from pitying to incredulous to downright cruel
Hollywood, CA (PRWEB) January 23, 2009
Actress Suzanne Ford, in a series of articles as LA Actor's Life Examiner at Examiner.com, recounts her involvement with "The Informers," the film that looks to be this year's Sundance Festival's biggest turkey. Her latest article includes some of the most outrageous excerpts from its reviews. "Critics have been pretty much unanimously negative, ranging from pitying to incredulous to downright cruel," Ford said.
View her article, A whole new level of scathing: "The Informers" at Sundance, posted now on Examiner.com.
"This film has been creating maximum buzz in the entertainment world," commented Ford, "because of the involvement of Mickey Roarke, a comeback kid thanks to his Golden Globe win and Oscar nom for 'The Wrestler.'" "The Informers" also happens to be the last film appearance of actor Brad Renfro, who died of an accidental heroin overdose early last year at the age of 25. The cast also includes Billy Bob Thornton, Kim Basinger, Winona Ryder, Jon Foster and Amber Heard. Earlier on Examiner.com, Ford detailed her involvement with the film in a two-part article entitled Actor beware! Indie film auditions aren't always what they seem, which earned unprecedented page views.
A recently released "unrated" trailer for the movie has elicited controversy due to its salacious content, as has the film itself, according to Marco Weber, president of Senator Entertainment, the film's producer and distributor. As quoted in the New York Times, Weber said, "I know it will be polarizing. It isn't for everyone." Senator's president of distribution, Mark Urman, called it "a guilty pleasure."
"The Informers" is based on a book of stories of the same name about the excess-ridden Los Angeles of the 1980s, first published in 1994 by Bret Easton Ellis. Ellis, also known for the novels Less than Zero and American Psycho, wrote the screenplay for the film with Nicholas Jarecki.
Suzanne Ford is LA Actor's Life Examiner at Examiner.com. Launched in April 2008, Examiner.com serves 60 major markets across the country and is a premiere online source for local information and events. Examiner.com is a division of the Clarity Media Group, owned by the Anschutz Company, one of the largest media companies in the country.
For more information about Suzanne Ford, visit her website.
# # #