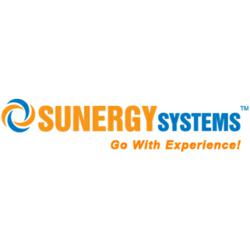 Our vision has always been to take solar to the masses and make it mainstream
Seattle, WA (PRWEB) July 17, 2012
Sunergy Systems has become the first company in Washington State to install enough solar energy systems to create two megawatts worth of capacity and is celebrating with a Two-Megawatt Party for its customers.
In mid-August, two hundred Sunergy customers will gather to celebrate their contribution to Sunergy's two megawatts with live music, locally sourced food and drinks, and a presentation on solar energy in the State of Washington by company Founder and President Howard Lamb.
The two-megawatt milestone comes amid a statewide renewable energy boom that has placed Washington on the map with the 5th largest capacity in the nation. Since 2005, when Sunergy opened its doors, solar in Washington has grown from a sleepy industry to the mainstream with over 2,600 total systems and 15 megawatts of capacity.
Public awareness and acceptance of solar power jumped when Sunergy launched the solar industry's first major media campaign with regional personalities John Curley, Marty Riemer, and the Ron & Don Show as spokespeople. During the first year of the campaign, from 2009 to 2010, the number of people going solar increased by 52%, and the state's solar industry has exploded from about 20 installation firms in 2008 to over 60 currently.
"Our vision has always been to take solar to the masses and make it mainstream," says Lamb. "Now solar in Washington is mainstream and Sunergy is excited about the role that we and our customers have played!"
The record two megawatt capacity represents 475 individual Washingtonians Sunergy has helped go solar. Industry growth continues to be extremely strong; Sunergy now has three full installation crews operating with the capacity to do six installations per week. "We now have the capacity to install 250 residential systems annually!" Lamb says, "This motivates us to continually drive the market with our message."
Sunergy Systems Solar Design Consultant and a well-known pioneer in the solar industry, Chris Herman notices the message about solar reaching many people across Washington, "Now when families sit around the dinner table, going solar is a common topic along with potential career opportunities too."
"Everyone at Sunergy is excited and passionate to be making a living in such a meaningful industry." stated Lamb, who transferred a significant portion of his ownership to employees last month when Sunergy made the transition to an employee-owned company.
Sunergy's Two-Megawatt Party, celebrating all this success with both customers and employees, will be held at the 21 Acres Center for Local Food and Sustainable Living which also sports the State's largest non-profit solar array, installed by Sunergy Systems in 2011. The party is for Sunergy customers and is invitation only.
About Sunergy Systems
Founded in 2005, Sunergy Systems is a full-service solar design consultant and installation firm in Seattle, Washington. The company specializes in the sales, engineering, design and installation of solar electric and solar hot water systems for both residential and commercial applications. Sunergy Systems is one of the largest solar installers in the state of Washington with over 2.0 megawatts installed, consisting of over 475 photovoltaic and solar hot water systems. For more information, visit http://www.SunergySystems.com.