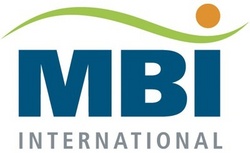 There are several reasons we chose to partner with MBI
LANSING, Mich. (PRWEB) August 26, 2008
"There are several reasons we chose to partner with MBI," states Dr. Sarad Parekh, VP of Research and Development at SunEthanol. "We were impressed by their multidisciplinary expertise, rigorous and disciplined scale-up approach, and specialized on-site pilot-plant facilities."
MBI is a Lansing, Michigan biotechnology firm specializing in fermentation process development and scale-up. MBI also develops biomass processing technologies. Currently, MBI is actively scaling-up AFEX (ammonia fiber expansion), a promising biomass pretreatment technology developed at Michigan State University.
"We believe that AFEX-treated biomass could be an effective feedstock for our Q-microbe in producing cellulosic ethanol," said Dr. Parekh. AFEX opens up biomass cell-wall structures, thereby increasing the effectiveness of digestion.
"MBI's mission is to accelerate bio-based technologies from early stage to practical application," states Dr. Bobby Bringi, President and CEO of MBI. "MBI minimizes risk by demonstrating commercial viability at a meaningful pilot scale. We welcome the opportunity to collaborate with SunEthanol, an innovative biofuels technology company, to determine the commercial viability of their Q-Microbe™ approach."
About MBI
MBI has 25 years of experience in fermentation technologies and process scale-up. MBI combines a full spectrum of science, engineering, operational, and business expertise with an integrated and flexible infrastructure from laboratory bench to pilot plant. MBI partners with both universities and end-user companies to bridge the gap between early innovations and commercial applications. MBI's focus is in the area of Industrial or White Biotechnology, which refers to the production of fuels, chemicals, polymers, proteins and other materials from renewable resources. Please visit http://www.mbi.org for more information.
About SunEthanol
SunEthanol is a venture-backed company committed to delivering innovative process technologies for sustainable transportation fuels that reduce greenhouse gas emissions, create domestic jobs, and reduce national dependence on foreign oil, all at a price competitive with gasoline. SunEthanol will begin construction of cellulosic ethanol plants in 2010 in partnership with industry leaders in design and construction of biofuel production facilities. Please visit http://www.sunethanol.com for more information. For further information on SunEthanol please contact Adam McDaniel of RenewComm, at adam@renewcomm.com, 240-533-1929 cell, 301-887-1060 office.
Release Summary:
Responding to the demand in the market for cellulosic biofuels, SunEthanol is collaborating with MBI International to scale-up a fermentation method for producing ethanol from non-food agricultural feedstocks. This fermentation method utilizes SunEthanol's unique Q-Microbe(TM), which effectively digests and ferments cellulosic feedstocks to ethanol in a single-step process.
Keyword Tags:
afex, alternative energy, alternative fuels, bioethanol, biofuel, Cellulose, cellulose ethanol, cellulosic ethanol, ethanol, ethanol fuel, q-microbe