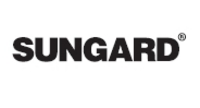 London (Vocus) August 6, 2009
SunGard has added a new watchlist checking online compliance solution for corporations to its Ambit Anti-Money Laundering solution suite. Available through SunGard's Infinity Software-as-a-Service (SaaS) platform*, Ambit Customer Due Diligence will help corporate risk and compliance officers maintain compliance with domestic and international regulations and sanctions, without adding a large technology footprint.
The checking of government sanctions and terrorist watch lists has become an integral part of protecting and safeguarding corporations' business interests. In recent years there has been a significant increase in legislation (such as the Patriot Act and Sarbanes Oxley) to curtail the illicit flow of funds into financial systems. For instance, in the U.S. every business is required to cross-check their customers against the U.S. government's Specially Designated Nationals (SDN) list.
Ambit Customer Due Diligence provides a range of Web-based tools that help ensure security and compliance by resolving and verifying the identity of potential/current employees, customers, suppliers and business partners. It helps customers comply with government anti-terrorist legislation and list checking regulations. Therefore it can help companies avoid the risk, financial losses and loss of reputation associated with non-compliance.
Colin Day, vice president for compliance and financial crime solutions in SunGard's banks business, commented: "Watch List Checking is a big challenge for many of our customers. There are many lists like the SDN list, and most are frequently updated and difficult to search. Most small-to-medium enterprises don't have the funds and resources to support an in-house software solution to track and check against these lists. SunGard's new SaaS Ambit Customer Due Diligence solution therefore offers our customers a quick, cost-effective solution that can help them create safer, more compliant work environments and business processes."
*About Infinity
SunGard Financial Systems is pursuing a visionary initiative to transform some of the key functionality of its core systems into components to form a new software development and on-demand delivery environment called Infinity. Infinity enables financial institutions to develop and deploy custom applications, integrating SunGard components with their own proprietary or third party components. Infinity uses SunGard's Common Services Architecture (CSA), a service-oriented architecture (SOA) development framework, offering business process management (BPM) and a virtualized, software-as-a-service (SaaS) infrastructure.
About Ambit
SunGard's Ambit is a banking solution suite for retail, commercial and private banks. It provides banking professionals with solutions that support front-, middle- and back-office operations, as well as solutions for financial management, risk and compliance. Ambit helps banks improve customer service management, streamline business processes, comply with regulations and capture growth opportunities.
For more information, visit http://www.sungard.com/ambit.
About SunGard
SunGard is one of the world's leading software and IT services companies. SunGard serves more than 25,000 customers in more than 70 countries, including the world's 25 largest financial services companies.
SunGard provides software and processing solutions for financial services, higher education and the public sector. SunGard also provides disaster recovery services, managed IT services, information availability consulting services and business continuity management software.
With annual revenue exceeding $5 billion, SunGard is ranked 435 on the Fortune 500 and is the largest privately held business software and services company on the Forbes list of private businesses. Based on information compiled by Datamonitor*, SunGard is the third largest provider of business applications software after Oracle and SAP. Continuity, Insurance & Risk has recognized SunGard as service provider of the year an unprecedented six times. For more information, please visit SunGard at http://www.sungard.com.
*January 2009 Technology Vendors Financial Database Tracker http://www.datamonitor.com
Trademark Information: SunGard, the SunGard logo and Ambit are trademarks or registered trademarks of SunGard Data Systems Inc. or its subsidiaries in the U.S. and other countries. All other trade names are trademarks or registered trademarks of their respective holders.
For more information, please contact:
Toby West, PR & Communications Manager
SunGard Financial Systems
Tel: +44 (0) 20 8081 2426
###