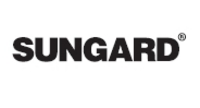 Hong Kong (Vocus) September 15, 2009
SunGard has extended its Ambit Messaging Hub solution to offer direct SWIFT FIN connectivity to its banking customers. The Ambit Messaging Hub, which provides a single platform on which customers can consolidate all financial messaging activity, regardless of format, has been expanded to include an interface for FIN CBT. The FIN CBT interface will provide FIN message handling, expanding the solution's existing FileAct and InterAct capabilities. The solution will also be offered as a packaged interface solution and on a Software-as-a-Service (SaaS) basis.
Using the new FIN functionality, banks can connect back-office solutions in multiple locations to SWIFTNet directly, which can help them deploy new solutions faster and in a more cost effective way. The Ambit Messaging Hub solution offers a single interface for SWIFTNet services across the entire enterprise, including branches and customers. Based on Java and J2EE technology, Ambit Messaging Hub supports any message standard, can run on any platform and is database agnostic. This means that it can help bank customers achieve a lower cost of ownership and streamlined infrastructure.
Hans Cobben, executive vice president, global messaging solutions for SunGard's Ambit Messaging business unit, commented: "The Ambit Messaging Hub offers banks a next generation messaging solution that leverages open standards and a service-oriented architecture (SOA) approach to application design. The single platform approach allows us to offer new capabilities, such as the interface and advanced message handling for FIN, in addition to existing MX-based SWIFT solution message handling. The availability of the FIN interface through the Ambit Messaging Hub represents an important milestone in our ongoing strategy to offer a next generation messaging platform. "
About Ambit
SunGard's Ambit is a banking solution suite for retail, commercial and private banks. It provides banking professionals with solutions that support front-, middle- and back-office operations, as well as solutions for financial management, risk and compliance. Ambit helps banks improve customer service management, streamline business processes, comply with regulations and capture growth opportunities. For more information, visit http://www.sungard.com/ambit.
About SunGard
SunGard is one of the world's leading software and IT services companies. SunGard serves more than 25,000 customers in more than 70 countries.
SunGard provides software and processing solutions for financial services, higher education and the public sector. SunGard also provides disaster recovery services, managed IT services, information availability consulting services and business continuity management software.
With annual revenue exceeding $5 billion, SunGard is ranked 435 on the Fortune 500 and is the largest privately held business software and services company on the Forbes list of private businesses. Based on information compiled by Datamonitor*, SunGard is the third largest provider of business applications software after Oracle and SAP. Continuity, Insurance & Risk has recognized SunGard as service provider of the year an unprecedented six times. For more information, please visit SunGard at http://www.sungard.com.
*January 2009 Technology Vendors Financial Database Tracker http://www.datamonitor.com
Trademark Information: SunGard, the SunGard logo and Ambit are trademarks or registered trademarks of SunGard Data Systems Inc. or its subsidiaries in the U.S. and other countries. All other trade names are trademarks or registered trademarks of their respective holders.
For more information, please contact:
Toby West
PR & Communications Manager, Financial Systems
SunGard
Tel +44 208 081 2426
###