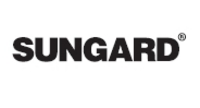 Hong Kong (Vocus) September 15, 2009 –-
SunGard today launches the Ambit Enterprise Banking Suite (Ambit EBS), a new front-to-middle-office retail banking offering for retail and corporate banks. Based on a service-oriented architecture (SOA), Ambit EBS can integrate data from traditional back-office systems, point solutions and external applications to give a complete, 360º view of a customer's relationship with the bank. Built using SunGard's Infinity Process Platform*, Ambit EBS is a componentized solution that can help banks transform their businesses without the need for large infrastructure or resource costs.
The retail banking industry is facing three key challenges: retaining key customers, realizing greater operational efficiency and maintaining business agility and adaptability. Ambit EBS offers a single customer-centric platform that can consolidate retail banking operations across channels and front-offices operations. It can help customer-facing staff make quicker, more informed decisions and deliver higher levels of customer service. It can also help banks respond to ongoing industry demands and regulatory changes such as Know Your Customer.
Ambit EBS also provides banks with business process management across channels. This helps eliminate redundant and manual processing, from day-to-day teller transactions to complex loan origination processing, and helps banks achieve greater efficiency and a consistent customer experience.
David Hamilton, president for SunGard's banks business, commented, "The banking industry is facing an era of change and upheaval. Many banks are challenged to retain existing clients, while also struggling to take advantage of their competitors' weakness by acquiring their clients. Banks must be able to better understand their client' 'requirements and offer the right products and services via the right channels. The right technology is critical to achieving this – which is why banks are increasingly searching for new technology innovation. Ambit EBS is SunGard's response. With this new solution, we are giving our customers the agility they need to adapt to an evolving environment by helping them streamline processes and improve efficiency throughout the enterprise."

SunGard Financial Systems is pursuing a visionary initiative to transform some of the key functionality of its core systems into components to form a new software development and on-demand delivery environment called Infinity. Infinity helps financial institutions to develop and deploy custom applications, integrating SunGard components with their own proprietary or third party components. Infinity uses SunGard's Common Services Architecture (CSA), a service-oriented architecture (SOA) development framework, offering business process management (BPM) and a virtualized, software-as-a-service (SaaS) infrastructure
About Ambit
SunGard's Ambit is a banking solution suite for retail, commercial and private banks. It provides banking professionals with solutions that support front-, middle- and back-office operations, as well as solutions for financial management, risk and compliance. Ambit helps banks improve customer service management, streamline business processes, comply with regulations and capture growth opportunities. For more information, visit http://www.sungard.com/ambit.
About SunGard
SunGard is one of the world's leading software and IT services companies. SunGard serves more than 25,000 customers in more than 70 countries.
SunGard provides software and processing solutions for financial services, higher education and the public sector. SunGard also provides disaster recovery services, managed IT services, information availability consulting services and business continuity management software.
With annual revenue exceeding $5 billion, SunGard is ranked 435 on the Fortune 500 and is the largest privately held business software and services company on the Forbes list of private businesses. Based on information compiled by Datamonitor*, SunGard is the third largest provider of business applications software after Oracle and SAP. Continuity, Insurance & Risk has recognized SunGard as service provider of the year an unprecedented five times. For more information, please visit SunGard at http://www.sungard.com.
*January 2009 Technology Vendors Financial Database Tracker http://www.datamonitor.com
Trademark Information: SunGard, the SunGard logo and Ambit are trademarks or registered trademarks of SunGard Data Systems Inc. or its subsidiaries in the U.S. and other countries. All other trade names are trademarks or registered trademarks of their respective holders.
###