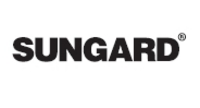 Hong Kong (Vocus) September 15, 2009
SunGard has launched Ambit Messaging Hub 1.6, the latest release of its consolidated financial messaging solution. Ambit Messaging Hub 1.6 pioneers the use of SWIFT's Standards Developer Kit (SDK), which offers quality-certified message definitions and XML tools to parse, validate and transform MT and ISO20022 messages, while helping reduce development costs and time-to-market.
SunGard's Ambit Messaging Hub helps banks consolidate their financial messaging operations across SWIFT and other networks onto a single, scalable platform. For Ambit Messaging Hub 1.6, SunGard has chosen to use processable standards definitions from the SWIFT SDK instead of creating and maintaining its own proprietary definitions. Using the new MT-XML schemas from the SDK allows SunGard to import FIN message definitions directly from SWIFT, which helps guarantee the high quality of the definitions. The SDK has already helped streamline the development process, and is expected to deliver continuing time-to-market and quality benefits for customers over the life of the product.
Stephen Lindsay, product manager for Standards at SWIFT, commented: "SWIFT is delighted that SunGard has chosen to include components of the SWIFT Standards Developer Kit (SDK) in its Ambit Messaging Hub solution. By including processable standards information from SWIFT in its products, SunGard helps ensure the highest quality standards support for its customers. SWIFT looks forward to working closely with SunGard to define the next advance in processable standards from SWIFT, which will help enable even greater standards accuracy and faster time to market for the software on which SWIFT users depend."
Andrew Owens, research & development director for global messaging at SunGard, commented: "With SunGard's Ambit Messaging Hub 1.6, we will be able to take on changed message formats much more rapidly and deliver these to our customers sooner. And because the definitions are certified by SWIFT, we will not be delivering an interpretation of the standard, but the standard itself, to the benefit of our customers."
About SWIFT
SWIFT is a member-owned cooperative that provides the communications platform, products and services to connect over 8,500 banking organisations, securities institutions and corporate customers in more than 200 countries. SWIFT enables its users to exchange automated, standardized financial information securely and reliably, thereby lowering costs, reducing operational risk and eliminating operational inefficiencies. SWIFT also brings the financial community together to work collaboratively to shape market practice, define standards, and debate issues of mutual interest.http://www.swift.com.
About Ambit
SunGard's Ambit is a banking solution suite for retail, commercial and private banks. It provides banking professionals with solutions that support front-, middle- and back-office operations, as well as solutions for financial management, risk and compliance. Ambit helps banks improve customer service management, streamline business processes, comply with regulations and capture growth opportunities. For more information, visit http://www.sungard.com/ambit.
About SunGard
SunGard is one of the world's leading software and IT services companies. SunGard serves more than 25,000 customers in more than 70 countries, including the world's 25 largest financial services companies.
SunGard provides software and processing solutions for financial services, higher education and the public sector. SunGard also provides disaster recovery services, managed IT services, information availability consulting services and business continuity management software.
With annual revenue exceeding $5 billion, SunGard is ranked 435 on the Fortune 500 and is the largest privately held business software and services company on the Forbes list of private businesses. Based on information compiled by Datamonitor*, SunGard is the third largest provider of business applications software after Oracle and SAP. Continuity, Insurance & Risk has recognized SunGard as service provider of the year an unprecedented six times. For more information, please visit SunGard at http://www.sungard.com.
*January 2009 Technology Vendors Financial Database Tracker http://www.datamonitor.com
Trademark Information: SunGard, the SunGard logo and Ambit are trademarks or registered trademarks of SunGard Data Systems Inc. or its subsidiaries in the U.S. and other countries. All other trade names are trademarks or registered trademarks of their respective holders.
For more information, please contact:
Toby West
PR & Communications Manager, Financial Systems
SunGard
Tel +44 208 081 2426
###