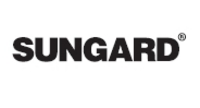 Hong Kong (Vocus) August 19, 2009
Hong Kong-based Income Partners Asset Management, an independent fund management company specializing in Asian investments, has implemented SunGard's APT multi-asset risk modeling solution to help analyze and manage risk on the firm's new equity fund, the IP Asian Equity Long-Short Fund. Income Partners uses APT's Asia Pacific ex-Japan equity model to help gain an understanding of portfolio risks.
Income Partners needed a pure Asia Pacific model that generates risk factors based solely on Asian equity returns, and provides an accurate view of risk by analyzing style scores, sector risk, country risk and other aspects. The firm also required a scalable system that can be used for its other funds' trading fixed income products, in support of multiple strategies and business growth. SunGard's APT helps Income Partners measure and forecast risk, construct portfolios, and perform rebalancing in an application service provider (ASP) environment.
Agus Tandiono, partner and CIO for equities at Income Partners, said, "We chose SunGard's APT because it uses a statistical model that helps to identify a fund's tilt toward growth, value, momentum or other style characteristics, rather than pre-specified risk-factor modeling or value-at-risk. APT also offers transparency into the fund's risk exposure by providing details into each security's contribution, which enhances the portfolio manager's ability to effectively manage risk and make decisions. We also chose APT for its scalability – the ability to add additional funds and asset classes to the platform in the future was a key benefit for us."
Emanuel Mond, president of SunGard's alternative investments business, said, "Income Partners is a well established fund manager. Their selection of APT helps to solidify SunGard as a leading service provider to the Asian hedge fund community. APT provides regional and country models that reflect Asian market characteristics as well as the local knowledge and support. As markets become increasingly volatile and harder to predict, we are seeing more and more customers looking to APT for accurate risk forecasting. Our staff presence in Singapore, Hong Kong, Sydney, Tokyo and China will help meet our customers' needs."
About Income Partners
Income Partners was founded in 1993 by Emil Nguy and Francis Tjia, who saw the need for an independent fund management company specializing in Asian fixed income investments. Income Partners distinguishes itself from its peers as the premier investment house in the Asian investment community in the fixed income/credit universe and starting in 2009 in the Asian equity space.
Income Partners aims to maintain and build upon this solid foundation by focusing on absolute return strategies for clients wishing to have exposure to the Asian fixed income, global high yield and Asian private- and publicly-listed equity asset classes. Income Partners, with its proven track record, experienced investment team, systematic investment process and reliable execution strategies, is confident that it can meet the challenges and opportunities ahead. The firm will continue to strive to be the manager of choice for dedicated Asian portfolios.
About SunGard's APT
SunGard's APT provides investment technology for a broad range of asset classes, countries and regions including data and software for understanding market risk, credit risk, liquidity risk and for portfolio construction and performance analysis. APT provides investors with statistical market risk models, performance and risk analytics and portfolio optimization and construction tools. APT's customers include institutional and retail asset managers, pension funds, private wealth managers, hedge funds, broker/dealers, prime brokers and proprietary traders. http://www.sungard.com/apt
About SunGard
SunGard is one of the world's leading software and IT services companies. SunGard serves more than 25,000 customers in more than 70 countries, including the world's 25 largest financial services companies.
SunGard provides software and processing solutions for financial services, higher education and the public sector. SunGard also provides disaster recovery services, managed IT services, information availability consulting services and business continuity management software.
With annual revenue exceeding $5 billion, SunGard is ranked 435 on the Fortune 500 and is the largest privately held business software and services company on the Forbes list of private businesses. Based on information compiled by Datamonitor*, SunGard is the third largest provider of business applications software after Oracle and SAP. Continuity, Insurance & Risk has recognized SunGard as service provider of the year an unprecedented six times. For more information, please visit SunGard at http://www.sungard.com.
*January 2009 Technology Vendors Financial Database Tracker http://www.datamonitor.com
###