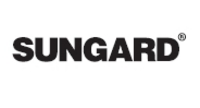 Burlington, MA (Vocus) September 17, 2009
SunGard has completed the required remediation and industry testing preparation of its brokerage and clearance solutions for the Option Symbology Initiative (OSI). OSI will help correct the limitations of an outdated symbology and overhaul the existing method of identifying exchange-listed options contracts to improve processing efficiencies and provide the ability to identify a broader range of listed options and more transparent linkage to the underlying securities by 2010. SunGard is also providing financial institutions with additional OSI support services to assist with remediation, internal and external testing and symbology mapping and conversion.
Gerry Murphy, president of SunGard's brokerage and clearance business, said, "SunGard is a qualified and valuable resource for firms impacted by OSI, particularly those that have limited in-house resources, knowledge or technology. SunGard not only has provided evidence and certification of its own product support for OSI, but is also helping firms prepare for OSI across their organizations. In addition, SunGard's ability to aggregate data from many unique sources using proven platforms provides an important mapping and conversion framework to help firms increase efficiencies and reduce costs."
OSI remediation for SunGard's Phase3 multi-asset securities processing solution, and GMI clearing and accounting solution for exchange traded derivatives, futures and options, have been completed and are ready for industry testing. The testing is scheduled to begin in September 2009 and continue for six months thereafter. SunGard has released the Phase3 and GMI enhancements to its customers and has completed user acceptance testing.
In addition, SunGard is offering a new cross-symbology mapping service to help firms alleviate the time and cost of reconciling old and new options symbols stored in firms' existing systems. SunGard's Cross-Symbology Service works in conjunction with third-party data and symbol suppliers to help provide more efficient processing and ensure an uninterrupted, normal flow of business. It leverages SunGard's Stream data consolidation technology and Fame data management infrastructure, and can be used with any back-office, order management, portfolio or risk management system to help firms eliminate manual in-house processes and improve the speed, quality and completeness of their symbology coverage.
SunGard is also providing additional services for remediation and testing for SunGard and non-SunGard systems, certification, program management and dedicated services to help firms prepare for OSI. Using a proven testing framework, SunGard helps firms identify and remediate all OSI impacts and system dependencies throughout the firm's trade lifecycle, and ultimately mitigate overall risk.
Links:
Options Clearing Corporation: Background on OSI
Blog: OSI: Are You On Track?
SunGard's OSI Home Page
Video: SunGard's Rich Hulit discusses OSI
Critical Dates are Fast Approaching for OSI
SunGard's Cross-Symbology Mapping Service
Join the Conversation on Twitter with SunGard's John Avery and Tony Scianna
About SunGard
SunGard is one of the world's leading software and IT services companies. SunGard serves more than 25,000 customers in more than 70 countries.
SunGard provides software and processing solutions for financial services, higher education and the public sector. SunGard also provides disaster recovery services, managed IT services, information availability consulting services and business continuity management software.
With annual revenue exceeding $5 billion, SunGard is ranked 435 on the Fortune 500 and is the largest privately held business software and services company on the Forbes list of private businesses. Based on information compiled by Datamonitor*, SunGard is the third largest provider of business applications software after Oracle and SAP. Continuity, Insurance & Risk has recognized SunGard as service provider of the year an unprecedented six times. For more information, please visit SunGard at sungard.com.
*January 2009 Technology Vendors Financial Database Tracker datamonitor.com
Trademark Information: SunGard, the SunGard logo, Fame, GMI, Phase3 and Stream are trademarks or registered trademarks of SunGard Data Systems Inc. or its subsidiaries in the U.S. and other countries. All other trade names are trademarks or registered trademarks of their respective holders.
###