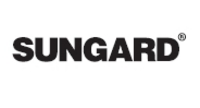 London (Vocus) September 23, 2009
Grant Capital Partners, a macro hedge fund that trades in liquid products, has gone live with SunGard's Sierra, a real-time trading, risk and position management solution. Grant selected Sierra to help it manage its cross-asset trading activities. Sierra helps Grant manage its operations across instruments including FX cash, FX options, exchange-traded futures and options, fixed income and interest rates. The solution is delivered by SunGard to Grant on an ASP (application service provider) basis.
Sierra's connectivity capabilities give Grant a straight-through processing (STP) trading solution that helps remove the need for duplicate manual entry. Grant's traders can execute transactions on several different trading platforms, which are then imported and routed to the correct portfolios within Sierra and exported to the appropriate prime brokers and fund administrators. This process is managed in real-time. In addition, Sierra helps Grant view and maintain consolidated positions and P&L information, also in real-time, across its diverse portfolios. Finally, the provision of the solution on an ASP basis means that Grant has been able to keep the total cost of ownership low.
Stephen T. Lisenby, chief operating officer at Grant Capital Partners, said: "SunGard's Sierra has given us exactly what we needed: a real-time position management system that is able to handle multiple interfaces, straight-through processing and instrument types. SunGard's flexible approach to the solution's connectivity also meant that together we were able to build new connections quickly and easily. Of the vendors that say they can support multiple interfaces with different trading platforms, prime brokers and administrators, SunGard has proven that they can actually do it."
Jim Dennelly, senior vice president for the Sierra solution in SunGard's capital markets and investment banking business, commented: "This particular implementation showed just how robust and flexible our solution is. Deploying Sierra on an ASP basis helps Grant concentrate on its core business, executing a macro hedge fund strategy while remaining as close to liquid as possible. Sierra will also assist Grant in gaining a real-time view of its positions within the market and in handling its complex interface requirements. Using Sierra will help Grant realize gains in efficiency and transparency."
About Grant Capital Partners, LLC
Grant Capital Partners is a group of investment professionals based in Santa Barbara, California who implement multiple investment strategies across equity, interest rate, foreign exchange, commodity and credit markets, structured with liquid and fixed-risk instruments. Grant Capital Partners is the creator and manager of the LiquidMacro Fund, Ltd.
About Sierra
SunGard's Sierra is an end-to-end trading solution that provides real-time connectivity to multiple trading partners; P&L, position keeping, risk, margin and cash management; streamlined processing capabilities; and capital markets accounting. Sierra is designed to meet the needs of financial institutions of varying sizes and levels of complexity, from two user hedge funds to global banks with the high volume, global trading operations. Sierra is available either in-house or on an ASP basis.
About SunGard
SunGard is one of the world's leading software and IT services companies. SunGard serves more than 25,000 customers in more than 70 countries.
SunGard provides software and processing solutions for financial services, higher education and the public sector. SunGard also provides disaster recovery services, managed IT services, information availability consulting services and business continuity management software.
With annual revenue exceeding $5 billion, SunGard is ranked 435 on the Fortune 500 and is the largest privately held business software and services company on the Forbes list of private businesses. Based on information compiled by Datamonitor*, SunGard is the third largest provider of business applications software after Oracle and SAP. Continuity, Insurance & Risk has recognized SunGard as service provider of the year an unprecedented six times. For more information, please visit SunGard at http://www.sungard.com.
*January 2009 Technology Vendors Financial Database Tracker http://www.datamonitor.com
Trademark Information: SunGard, the SunGard logo and Sierra are trademarks or registered trademarks of SunGard Data Systems Inc. or its subsidiaries in the U.S. and other countries. All other trade names are trademarks or registered trademarks of their respective holders.
###