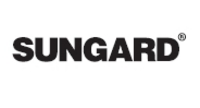 London (Vocus) September 24, 2009
SunGard has launched new ASP-based market connectivity services that offer customers cost-effective access to trade on BM&FBOVESPA, the Securities, Commodities and Futures Exchange created in 2008 through the integration of the Brazilian Mercantile & Futures Exchange (BM&F) and the São Paulo Stock Exchange (Bovespa). SunGard's ASP-based market connectivity services already offer similar access to more than 80 exchanges and other market centers worldwide.
SunGard's ASP-based market connectivity services allow BM&FBOVESPA exchange members to outsource the complex activities involved in procuring and managing the hardware, software and telecommunication links required for market access. Customers can benefit from 24/7 access to the Brazilian equities and derivatives marketplace. In addition, SunGard's local presence in São Paulo can provide both local and international customers with service and support in both English and Portuguese.
The new ASP-based market connectivity services strengthen SunGard's trading solution offering for customers in Brazil and will help them trade on both cash and derivatives markets from the same screen. Local brokers can use SunGard's workstations and consolidated pre-trade risk management solution to trade simultaneously on BM&F and BOVESPA segments (equities and derivatives). They can also trade internationally via SunGard's GL Net, a market data and order routing low latency network.
Cícero Augusto Vieira, chief operating officer of BM&FBOVESPA, said, "BM&FBOVESPA has been developing its direct market access (DMA) business since 2008: DMA order routing brought 156,262 trades in July, in comparison to 112,621 trades in June. We welcome initiatives that can help our members reach our markets more easily and cheaply. With its ASP-based market connectivity services, SunGard can help us gain new local and international trading customers."
Yassine Brahim, president of SunGard's global trading business, commented, "The Brazilian market is attracting more and more DMA orders. SunGard has been working with BM&FBOVESPA and its predecessors since the 1990's to help provide DMA connectivity for both the equities and derivatives segments of BM&FBOVESPA. We're demonstrating that, through our ASP-based market connectivity services, SunGard can now respond to local and international demand for trading on the exchange while helping control the costs of market connectivity."
About BM&FBOVESPA
A securities, commodities and futures exchange was created in 2008 with the integration between the Brazilian Mercantile & Futures Exchange (BM&F) and the São Paulo Stock Exchange (Bovespa).
Together, the companies have formed the fourth largest exchange worldwide in terms of market value, the second largest in the Americas, and the leading exchange in Latin America. Among its broad range of trading products, BM&FBOVESPA offers equities, securities, financial assets, indices, interest rates, agricultural commodities, and foreign exchange futures and spot contracts.
About SunGard's GL Net
GL Net is a high-bandwidth global network, providing order routing and market data delivery services. GL Net was conceived by SunGard's global trading business, formerly known as GL TRADE. GL Net links a direct-market-access community of financial institutions, with brokerage organizations offering services for trading on the world's electronic markets in all core asset classes. GL Net's connectivity hubs support low-latency market data delivery from global markets and is continuing to expand to cover emerging electronic markets.
About SunGard
SunGard is one of the world's leading software and IT services companies. SunGard serves more than 25,000 customers in more than 70 countries.
SunGard provides software and processing solutions for financial services, higher education and the public sector. SunGard also provides disaster recovery services, managed IT services, information availability consulting services and business continuity management software.
With annual revenue exceeding $5 billion, SunGard is ranked 435 on the Fortune 500 and is the largest privately held business software and services company on the Forbes list of private businesses. Based on information compiled by Datamonitor*, SunGard is the third largest provider of business applications software after Oracle and SAP. Continuity, Insurance & Risk has recognized SunGard as service provider of the year an unprecedented six times. For more information, please visit SunGard at http://www.sungard.com.
*January 2009 Technology Vendors Financial Database Tracker http://www.datamonitor.com
Trademark Information: SunGard, the SunGard logo and GL Net are trademarks or registered trademarks of SunGard Data Systems Inc. or its subsidiaries in the U.S. and other countries. All other trade names are trademarks or registered trademarks of their respective holders.
###