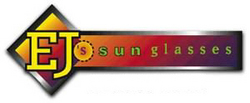 We offer the most options available for each brand —Ray-Ban, Oakley, Costa Del Mar, Tag Heuer, Prada, Maui Jim, Nike, Quiksilver, Dragon, and many more
Minneapolis, Minnesota (PRWEB) November 22, 2010
The new, beautifully-designed website for EJ's Sunglasses is a one-stop virtual shop for brand name designer sunglasses. Simple and user-friendly site navigation makes it easy for users to browse different styles, brands and price ranges before placing their orders online. For individuals who prefer to comparison shop online and make their purchase offline, EJ's Sunglasses offers the option to call to order and a convenient retail location in Edina, Minnesota.
"As authorized dealers of all the top brand names in fashion sunglasses, goggles, apparel, watches and accessories, our aim is to ensure that our customers always have a very positive buying experience just like they would in our physical store," said Erik G. Johnson, Founder and Owner of EJ's Sunglasses. "With that in mind, we worked with our design team to translate this vision into reality with a brand new website that is easy to find, simple to navigate, top-of-the-line in secure e-commerce technology and visually appealing" added Johnson. Users can search by brand, category, price and all the different styles available on our site. Clarity of photographs and precise product descriptions help buyers make informed choices before proceeding to checkout.
"We offer the most options available for each brand —Ray-Ban, Oakley, Costa Del Mar, Tag Heuer, Prada, Maui Jim, Nike, Quiksilver, Dragon, and many more. Since we deal directly with manufacturers, we can beat or match virtually every price you can find in retail space and cyberspace! We consider this site a continuing work in progress to which we will keep adding new products and interesting information to offer visitors a refreshing online experience each time," said Johnson.
EJ-Sunglasses.com is a comprehensive website designed with e-commerce best practices and search-friendly features in mind.

Catering simultaneously to regular online buyers and selective (even first-time) buyers, the site follows a convenient, secure (128 bit encrypted) and easy to use shopping process from selection to checkout.
Free ground shipping for domestic orders over $75, online order status tracking, a full money-back guarantee and EJ's price matching policy make buying online a comfortable and stress-free experience.
To facilitate easy gift-giving for the Holidays or special occasions, EJ's offers gift certificates that can be purchased online and redeemed on their site for sunglasses, watches, goggles, apparel and brand name accessories.
Visitors are encouraged to come back often and stay updated on the newest looks in sunglasses with the frequently-changing sections of "New Products", Top Sellers" and "Sale Items".
There's also an E-Club that customers can join for free to receive exclusive discounts on future orders and be subscribed to regular e-newsletters packed with information on new products, sales and upcoming events.
For additional information and media inquiries about EJ's Sunglasses, or any questions regarding their new website, products, promotions, and policies, please contact Erik Johnson or visit http://www.ej-sunglasses.com.
About EJ's Sunglasses:
EJ's Sunglasses is a leading online seller of brand name sunglasses, watches, goggles, apparel and accessories. Based in Edina, Minnesota (USA), the company is an authorized dealer for every brand it offers via its website and in its retail store. A pioneer in online retail sunglasses since 1995, EJ's has served customers with quality products, timely delivery and the best deals for over 15 years. Excellence in customer service backed by price matching policies and a money-back guarantee make EJ-Sunglasses.com a preferred online shopping destination for sunglasses and accessories.
Contact:
Erik G Johnson
EJ's Sunglasses
1-800-714-9229
# # #