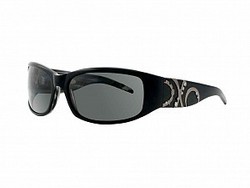 It allows customers to pick either 2 or 3 pairs of shades per year, without having the shell out the higher per pair price.
San Diego, CA (PRWEB) September 26, 2008
Sunglasses Online will be offering a new subscription-based sunglasses plan starting in January 2009. The idea is the brain child of friends, Cody Maher, Teevan McManus and Tyler Raaka. The subscriptions will be offered in three different yearly plans, ranging from $199.00 to $399 per year. For this subscription, customers can order anywhere from two to three pairs of sunglasses per year (depending on the plan they choose), returning the first pair to get the second pair and so on and so forth. "It's the Netflix for sunglasses", co-founder Cody Maher said. "It allows customers to pick either 2 or 3 pairs of shades per year, without having the shell out the higher per pair price." Cody explained.
Sunglasses Online has been selling sunglasses for some time, however the founders felt that they needed a new spin and a unique approach to differentiating themselves from the other competitors in the market place. Co-founder Teevan explains, "We felt that we needed some kind of unique offering for customers who might like to switch out their sunglasses two or three times a year". It's not to say that Sunglasses Online will not allow customers to buy sunglasses directly from the site. Co-founder, Tyler Raaka stated, "Of course, we will also be offering regular purchases as well on the site if a customer simply wants to buy the shades outright, we just want to give our customers both options to choose from".
Though, this membership speaks for itself in terms of value and convenience, the real treat is the ease of the overall shopping experience at Sunglasses Online. They are committed to service, and bringing the best selection of sunglasses to their clients at affordable prices. They are very excited to bring the membership structure to their customers, because it will give people an opportunity to enjoy a new pair of womens or mens sunglasses a couple times a year, and to never get tired of their shades, bringing Sunglasses Online to the forefront of eyewear markets and ensuring that they will continue to evolve and compete with the always changing trends. Whether you're alternating from performance sunglasses for the winter, to a more casual pair for the summer, they have the best pair for you. Simply stated, Sunglasses Online has taken online retailing to the next level by refining the way in which consumers can save money while still looking their best and protecting their eyes.
About Sunglasses Online
Sunglasses Online is the leading retailer for sunglasses online, with a passion for offering the best selection of shades from all of the hottest designers. They have a paramount selection of styles, such as mens' sunglasses, women's sunglasses, performance sunglasses, motorcycle sunglasses, clip on sunglasses, polarized sunglasses, as well as prescription shades. They are confident in the fact that their customers will find the perfect pair to complement their style as well as their attitude. Sunglasses Online is dedicated to bringing their customers an unsurpassed selection at the very best value. Not only that, but Sunglasses Online offers free shipping in the continental U.S., affordable style, and a great customer service experience.
###