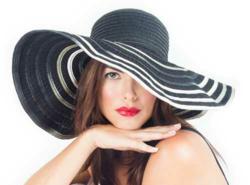 Damaging UV sun rays are strongest during the Summer months. Be sure to keep your family protected with sun protective products from SunGrubbies.com!
San Diego, CA (PRWEB) June 25, 2013
SunGrubbies.com, a leading online retailer of sun protective products, has a wide selection of sun hats for every member of the family. Summer is the time when damaging UV (ultraviolet) sun rays are at their strongest. It is important that the whole family stays safe by seeking shade whenever possible and avoiding prolonged exposure especially during the peak hours of 10:00 am to 4:00 pm.
Sun conscious adults can choose from sporty styles like The Cruz, The Wind Haven Sun Hat, the Cruiser Camp Hat and the Adventure Sun Hat. For a day on the links, pair the Eagle Hat with a pair of sun protective Golf Sun Sleeves.
Women will find a variety of fashionable sun hats perfect for the summer season. Fun and flirty styles such as the Grace Resort Hat, The Daisy Bucket Hat and the colorful Brigitte Beach Hat offer great sun protection while providing the perfect accent to any outfit. A SunGrubbies.com staff pick is the feminine and versatile Mia Packable Travel Hat. All of these sun protective hats are extremely packable, and can be easily rolled and easily packed into a suitcase or bag.
Children will enjoy wearing the popular Kids Adventure Hat. Available in infants to youth sizes, this wide brim hat comes with a legionnaire style neck drape that offers excellent sun protection. The Brim Sun Hat is perfect for newborns up to toddlers. Soft and lightweight against tender skin, this washable hat comes with a chinstrap. Both of these fun sun hats are great for travel and everyday use. For added information about choosing a sun protection hat for a child, check out the following link: http://www.sungrubbies.com/product_index_html/Choosing-Baby-Sun-Hats.htm
For additional specials, check out the SunGrubbies.com sale page to see deep discounts on sun protective items for adults and children
SunGrubbies.com offers sun protective products for people who want to protect their skin from the dangers of UV rays. Sun protection should be practiced year round so be sun smart and choose products that provide maximum protection. Do not rely on one product for complete protection. The best plan is to combine sun protective products with sun safety measures.
Since the founding of the company in 1997, the mission of SunGrubbies.com has been to provide attractive and comfortable sun protective clothing and accessories of the highest quality and reliability at affordable prices. Many of their products have been approved and recommended by the Skin Cancer Foundation and the Melanoma International Foundation. Every product has been laboratory tested for their sun protective ability and every purchase is 100% guaranteed.
Visit http://www.sungrubbies.com for more information about their sun protective products. They can also be reached toll free at (888) 970-1600. Check them out on Facebook. To join the SunGrubbies.com affiliate program, go to http://bit.ly/ifRDrH. Their boutique showroom and hat shop located in San Diego is open 10:00 am to 2:00 pm.