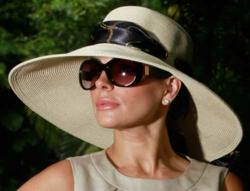 San Diego, CA (PRWEB) May 21, 2013
SunGrubbies.com, a leading online retailer of sun protective products, joins the National Council on Skin Cancer Prevention in recognizing the Friday before Memorial Day weekend as "Don't Fry Day". The goal of this announcement is to encourage sun safety awareness about the sun's dangerous UV (ultraviolet) rays.
The unofficial start of summer is the Memorial Day weekend. Warmer weather means more time spent outside, especially during the peak hours of 10:00 AM to 4:00 PM. This is the time when UV rays are at their strongest. An immediate effect of excessive sun exposure is sunburn. The long term effects are more serious: premature aging and skin cancer.
SunGrubbies.com offers sun protective products for people who want to protect their skin from the dangers of UV rays. Large brim hats like the El Ranchero Sun Hat, The Cruz Hat, and The Wind Haven are perfect choices to protect against the summer sun. These sharply styled hats have interior sweatbands that help with coolness and the handy chinstrap, which is removable on The Cruz and Wind Haven, aids in securing the hat, especially out on the water.
UV radiation and its reflection off sand and water can be extremely damaging to eyes. Just as skin can sunburn, so can eyes. In addition, skin cancer around the eyelid, cataracts, and other eye disorders can all be blamed on UV rays. Eye protection is very important year round but especially during the summer when UV intensity tends to be the highest.
SunGrubbies.com has sun protective sunglasses designed with features that offer maximum UV protection. Stylish large UV protective lenses can be found in the popular Jackie Kennedy line for women. The wide temple ear pieces are adorned with metal accents. Attractive storage cases are included as well as a manufacturer's certificate of authenticity.
Also available are the timeless design of the unisex Wayfarer which are modeled after the popular pair that John F. Kennedy wore. In fact, the frames are cast from the same 1960 American Optical Saratoga model that the former president wore. These classic sunglasses also come with a protective case and a certificate of authenticity.
The best sun protection plan is to combine sun protective products with sun safety measures. Do not rely on one product for complete protection. For healthy and youthful skin, make everyday a "Don't Fry Day". For information about sunburns, check out: http://www.sungrubbies.com/product_index_html/Sunburn.htm
Since the founding of the company in 1997, the mission of SunGrubbies.com has been to provide attractive and comfortable sun protective clothing and accessories of the highest quality and reliability at affordable prices. Many of their products have been approved and recommended by the Skin Cancer Foundation and the Melanoma International Foundation. Every product has been laboratory tested for their sun protective ability and every purchase is 100% guaranteed.
Visit http://www.sungrubbies.com for more information about their sun protective products. They can be reached toll free at (888) 970-1600 and they can be found on Facebook. To join the SunGrubbies.com affiliate program, go to http://bit.ly/ifRDrH. Their boutique showroom and hat shop located in San Diego is open 10:00 am to 2:00 pm.