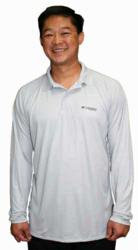 Father's Day is June 16th: Don't forget to show dad how much you care with new and imaginative sun products!
San Diego, CA (PRWEB) June 04, 2013
Summer is here and UV (ultraviolet) sun radiation is stronger. SunGrubbies.com, a leading online retailer of sun protective products is excited to offer new products designed to protect against dangerous UV rays.
These new and imaginative sun products offered by SunGrubbies.com make great gifts for Father's Day. As an added bonus, SunGrubbies.com is offering free shipping on orders over $30. Just use the code: Dad2013.
Pair the Everyday UV Polo with an Eagle Hat for a great Father's Day gift. This comfortable polo is ideal for a round of golf but can be worn anywhere. The 50 UPF (Ultraviolet Protection Factor) fabric of this shirt pulls moisture away from skin and then dries quickly making it a great travel shirt. The large brim of the smartly styled Eagle hat offers excellent sun protection and is a great compliment to the polo shirt.
Dads will love the Horizon Wrap Sunglasses. These unique glasses can be worn over prescription glasses or worn by themselves. The polarized lenses provide 100 percent UV protection and are designed to eliminate glare. The innovative design of these sunglasses also controls the amount of light that reach the eyes. This eliminates the constant adjustment to light fluctuations and will help prevent eyes from tiring quickly. These sharp looking sunglasses have a flexible wire core which allows them to be shaped for comfort.
The Neck Sun Protector is the perfect gift for someone looking primarily for neck protection. It is made from a blend of polyester and spandex that will block 98 percent of UV radiation. The silky fabric will feel cool and comfortable against the skin and is designed to draw moisture away. The eleven inch drape is long enough to provide ample neck protection and it is perfect to pair with a hat, helmet or hard hat.
The Nose Vent Sun Gaiter is another unusual yet remarkable face and neck sun protection product. Similar to the Face Buff, the Nose Vent Sun Gaiter is also made from a lightweight and breathable fabric but has the added feature of breather holes over the nose. This product offers total neck and lower face protection and is a wise choice for fishermen and skiers.
Damaging UV rays are the number one cause of premature aging as well as skin cancer. And unfortunately, men are not as concerned about these damaging rays as much as women. For a humorous article about men and sun safety, check out: http://www.sungrubbies.com/product_index_html/Men-SunProtection.htm
To keep skin youthful and healthy it is important to cover exposed areas of the skin. Fabric will provide the best barrier to UV rays. If skin cannot be covered, wear sunscreen and seek shade whenever possible.
Since the founding of the company in 1997, the mission of SunGrubbies.com has been to provide attractive and comfortable sun protective clothing and accessories of the highest quality and reliability at affordable prices. Many of their products have been approved and recommended by the Skin Cancer Foundation and the Melanoma International Foundation. Every product has been laboratory tested for their sun protective ability and every purchase is 100% guaranteed.
Visit http://www.sungrubbies.com for more information about their sun protective products. They can also be reached toll free at (888) 970-1600. Look them up on Facebook. To join the SunGrubbies.com affiliate program, go to http://bit.ly/ifRDrH. Their boutique showroom and hat shop located in San Diego is open Monday through Friday, 10:00 am to 2:00 pm.