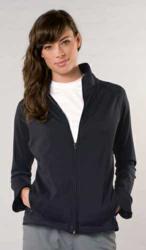 This year choose sun protective products for the people on any gift list.
San Diego, CA (PRWEB) November 13, 2012
SunGrubbies.com has a unique selection of sun safe items and they make selecting their products simple by categorizing their inventory. Looking for a winter fashion hat that can be easily packed into a suitcase? Trying to find a sport hat with a chin strap or neck drape? Need a swim shirt that can be worn in a chlorinated pool as well as salt water? SunGrubbies.com has a section for those items and more. There is also a hat section with a wide range of sizes and styles.
Sun protection is important year round because UV (ultraviolet) radiation can cause skin damage year round. With incidences of skin cancer on the rise, the gift of sun protection is priceless.
Contrary to belief, sun protective items are not heavy, dark colored or unattractive. In fact, sun protective clothing and accessories do not look any different than products that do not offer any sun protection. What makes them different and effective in blocking UV radiation is the tightness of the fabric's weave and in some cases a protective additive that has been added to the fabric.
This year choose sun protective products for the people on any gift list. The thoughtfulness will be appreciated.
The goal of SunGrubbies.com is to help people enjoy a lifetime of good healthy by offering attractive and comfortable sun protective clothing and accessories of the highest quality and reliability at affordable prices. All of their products have been laboratory tested for their sun protective ability and many of their products are recommended and approved by The Skin Cancer Foundation and the Melanoma International Foundation. Every purchase is 100 percent guaranteed.
For more information about SunGrubbies.com and their sun protective products, check out their website at http://www.sungrubbies.com. They can also be reached at their toll free phone number (888)970-1600. To join the SunGrubbies.com affiliate program, go to http://bit.ly/ifRDrH. The boutique showroom and hat shop in the San Diego is open by appointment.