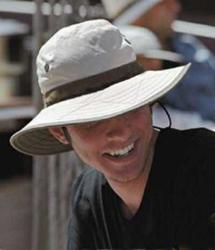 It is important to choose a hat with a brim size of at least three inches.
San Diego, CA (PRWEB) February 26, 2013
SunGrubbies.com, a leading online retailer of sun protection products is re-introducing some of their most requested sun hats. Discontinued for a brief period of time, these sun protective hats are once again available for purchase. They are still manufactured with the highest quality and offer excellent sun protection. The only change…the name.
The crisp lines of these hats make them attractive choices for function and appearance. It is important to choose a hat with a brim size of at least three inches and these hats meet and in some cases exceed that recommendation.
The Wind Haven, The Cruz, and Eagle hats are great sporty sun hats with stiff brims and adjustable, as well as removable chin straps that work well in the wind. The lightweight breathable fabric of these hats provides a cool and comfortable feel. These hats are the perfect choice for hiking, camping, fishing or sailing.
Similar in style but constructed with a heavier fabric, the Wax Haven has the added feature of being water repellent which makes it a great pick for inclement weather and for boating. The rugged look of this sun hat would appeal to any outdoor enthusiast.
The Trail Blazer sun hat comes with a sun protection neck and ear drape. An added feature is the security cord that can be clipped to a shirt collar. Lightweight, its design makes it a great hat to pack in a suitcase, carry-on or backpack.
Since the founding of the company in 1997, the mission of SunGrubbies.com has been to provide attractive and comfortable sun protective clothing and accessories of the highest quality and reliability at affordable prices. Many of their products have been approved and recommended by the Skin Cancer Foundation and the Melanoma International Foundation. Every product has been laboratory tested for their sun protective ability and every purchase is 100% guaranteed.
Visit http://www.sungrubbies.com for more information about their sun protective products. They can also be reached toll free at (888) 970-1600. Check them out on Facebook. To join the SunGrubbies.com affiliate program, go to http://bit.ly/ifRDrH. Their boutique showroom and hat shop located in San Diego is open by appointment.