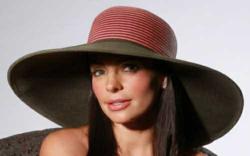 Practicing sun protective measures and wearing sun protective clothing can keep skin young and healthy.
San Diego, CA (PRWEB) December 21, 2012
A youthful appearance starts with sun protection. UV rays accelerate the aging process. In fact, ninety percent of skin aging is due to these harmful rays. The number one cause of crow's feet, wrinkles, age spots and leathery skin is excessive sun exposure. The best way to keep skin looking young and healthy is to stay out of the sun.
Check out the SunGrubbies.com website, http://www.sungrubbies.com to see a variety of sun protection products that will help keep skin looking youthful and healthy. Their website is easy to navigate and well organized which makes it simple to find sun protective products that will suit any need.
Stylish sun hats for various occasions can be found in numerous brim sizes and colors. Hats are available for adults, children and infants.
Unique sun protective accessories such as the fashionable line of Jackie K line of sunglasses are also available. Their large lenses will flatter any face and are a good choice for eye protection.
Natural sunscreens will help to protect as well as nourish the skin. A comparison is available to help in the selection of the right product.
NeriumAD can also be found on the SunGrubbies.com website. NeriumAD is the talk of the beauty world, receiving rave reviews and glowing testimonials from beauty conscious individuals. It targets and dramatically reduces the following skin problems:

Hyper pigmentation
Uneven skin texture
Enlarged pores
Fine lines and wrinkles
Aging or sun-damaged skin
For youthful and healthy skin, make sun protection a daily activity this coming New Year.
Combine sun protective products with sun safety measures to achieve maximum protection.
SunGrubbies.com has products that have been approved and recommended by the Skin Cancer Foundation and the Melanoma International.
Every product has been laboratory tested for their sun protective ability and quality. In addition, every purchase is 100 percent guaranteed.
Sungrubbies.com can also be reached toll free (888)970-1600. To join the SunGrubbies.com affiliate program, go to http://bit.ly/ifRDrH. The boutique showroom and hat shop in the San Diego is open by appointment.