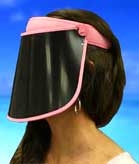 The month of May is dedicated to increasing awareness of prevention, early detection and treatment of skin cancer.
San Diego, CA (PRWEB) May 14, 2013
The month of May is dedicated to increasing awareness of prevention, early detection and treatment of skin cancer. SunGrubbies.com, a leading online retailer of sun protective products, urges people of all ages and ethnicity to examine their skin. Any irregularity could be a sign of skin cancer. The good news; early diagnosis is the key to the cure.
Skin cancer is most common form of cancer in the United States. To reduce the risk, seek shade whenever possible, cover up by wearing sun protective clothing, apply sunscreen and avoid tanning booths. It is also important to see a physician every year for a professional skin exam. Many dermatologists offer free skin cancer screenings during May: http://www.aad.org/scs/search/default.aspx
To help in the fight to prevent skin cancer, SunGrubbies.com.com offers special one-of-a kind products that are specifically designed to protect skin from dangerous UV (ultraviolet) radiation. Most of their items are not available in health or sporting goods stores.
Sun sleeves and sun gloves are unique sun protection products that will protect the most exposed and often neglected areas of the body; arms and hands. These items come in a variety of styles and degrees of protection.
Exceptional sun protection for the face can be found with the Solar Face Shield. This remarkable product blocks 99% UV radiation. It is the perfect solution for people with hyper pigmentation issues or who have had facial resurfacing procedures.
Nose Guards provide extra protection to noses. The velcro tab on this handy accessory attaches itself to any pair of glasses. The weight of the glasses forms the guard to the nose and helps keep the guards in place.
Another unique sun product is the The Neck Sun Protector which provides sun protection for the back of the neck. Shield the lower face and neck from UV rays by using the Face Buff or the Sun Gaiter. All three of these items work well in high winds.
SunGrubbies.com offers sun protective products for people who want to protect their skin from the dangers of UV rays. Sun protection should be practiced year round so be sun smart and choose products that provide maximum protection.
Check out the Daily UV Index at: http://www.sungrubbies.com/product_index_html/UVIndexdaily.htm
Since the founding of the company in 1997, the mission of SunGrubbies.com has been to provide attractive and comfortable sun protective clothing and accessories of the highest quality and reliability at affordable prices. Many of their products have been approved and recommended by the Skin Cancer Foundation and the Melanoma International Foundation. Every product has been laboratory tested for their sun protective ability and every purchase is 100% guaranteed.
Visit http://www.sungrubbies.com for more information about their sun protective products. They can also be reached toll free at (888) 970-1600. Check them out on Facebook. To join the SunGrubbies.com affiliate program, go to http://bit.ly/ifRDrH. Their boutique showroom and hat shop located in San Diego is open 10:00 am to 2:00 pm Monday through Friday.