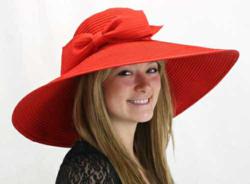 San Diego, CA (PRWEB) February 05, 2013
SunGrubbies.com has a variety of sun safe items that will make a perfect gift this Valentine's Day. Items available include stylish wide brim sun hats that shade the head and neck, high fashion sunglasses to protect sensitive eyes and fashionable sun protective clothing to cover and shield the body. There are also unique items that will protect hands, arms and noses. All of these products are specifically designed with one goal: protect skin from damaging UV (ultraviolet) sun rays.
It is important to protect skin from dangerous UV radiation year round because UV rays are harmful to skin all year round. The sun is the number one cause of premature aging and skin cancer. While it may still be winter with a chill in the air, the power of the sun's rays is strong. Damage from excessive sun exposure occurs over a long period of time, sometimes taking up to forty years to surface. That is why protection is so important and why it is never too late to invest in sun protection.
This Valentine's Day choose a special gift for that special someone that will protect skin by providing a barrier to UV radiation. The thoughtfulness will be appreciated.
Since the founding of the company in 1997, the mission of SunGrubbies.com has been to provide attractive and comfortable sun protective clothing and accessories of the highest quality and reliability at affordable prices. Many of their products have been approved and recommended by the Skin Cancer Foundation and the Melanoma International Foundation. Every product has been laboratory tested for their sun protective ability and every purchase is 100% guaranteed.
Visit http://www.sungrubbies.com for more information about their sun protective products. They can also be reached toll free at (888) 970-1600. Check them out on Facebook. To join the SunGrubbies.com affiliate program, go to http://bit.ly/ifRDrH. Their boutique showroom and hat shop located in San Diego is open by appointment.