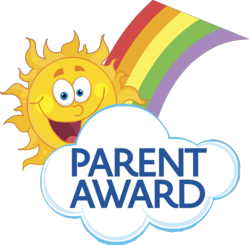 At PTPA Media, we are proud to play a role in certifying innovative products that families can trust.
San Diego, CA (Vocus/PRWEB) April 14, 2011
Consumers looking for high-quality products and services can feel confident when they see the PTPA winner's Seal; it is evidence of excellence as evaluated by unbiased parent consumers.
The website of SunGrubbies.com was among many entries from across North America competing to earn the PTPA Seal. Independent parent volunteers evaluate these products and services in their own homes and PTPA winners are chosen based on merit and consumer experience – not on commercial considerations. As a result, the PTPA Media Seal has quickly gained recognition as an international leader in certifying consumer products and services for quality, effectiveness and value. Sharon Vinderine, PTPA Media's CEO has appeared on over 40 morning shows as a reliable source for the latest and greatest in family products and services. Parents and the media trust the collective opinion that PTPA Media represents.
Being honored with the influential Seal of Approval from PTPA Media Inc. is a huge achievement for a website that is geared to families, children or parents. Marta Phillips, founder and owner of SunGrubbies.com adds, "SunGrubbies.com is thrilled to be recognized by the PTPA Media and to be a recipient of the coveted Seal of Approval. At SunGrubbies.com, our mission is to keep families safe under the sun with sun protective products and sun safety information. We are so honored to be acknowledged for our efforts."
"At PTPA Media, we are proud to play a role in certifying innovative products that families can trust," says Sharon Vinderine, CEO and founder of PTPA Media Inc. "When consumers search for our Seal of Approval on product packaging they are essentially searching for validation from their peers. Their peers will have objectively tested and approved these products based on their performance in real life environment. That type of resource for families is priceless".
SunGrubbies.com has been an online retailer in sun protection products since 1997. The goal of SunGrubbies.com is to help people enjoy a lifetime of good health under the sun by offering stylish comfortable sun protective clothing and accessories of the highest quality and reliability. The website of SunGrubbies.com also contains educational sun safety articles and many of their products are recommended and approved by The Skin Cancer Foundation, the Melanoma International Foundation and the Skin and Cancer Federation of Australia. For more information, check out the SunGrubbies.com website at http://www.sungrubbies.com to find sun safe products. They can also be reached at their toll free number, (888) 970-1600. To join the affiliate program, go to http://bit.ly/ifRDrH. If you live in the San Diego area or are planning a visit, be sure and visit their boutique showroom and hat shop.
###