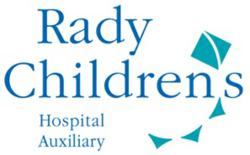 San Diego, CA (PRWEB) April 12, 2012
The walk is presented by the Dana Unit, a nonprofit organization of Rady Children's Hospital Auxiliary. Proceeds from this worthwhile event will provide continued support for the hospital's Craniofacial Services which treats deformities of the face and skull.
Patrons of this event will have access to some of the most beautiful gardens that historic Point Loma has to offer. In addition, guests will be able to shop at the delightful garden boutique that showcases local artisans and their one-of-a-kind creations.
SunGrubbies.com is an online retailer specializing in sun protection since 1997. Sun safety is extremely important because skin cancer is the most common form of cancer in the United States. Gardeners should take necessary precautions and apply the same degree of care and maintenance to their skin as they do their plants. SunGrubbies.com feels that sun protection is the most essential gardening tool.
"We are extremely pleased to be a part of the Point Loma Garden Walk." says Marta Phillips, owner of SunGrubbies.com. "Rady Children's Hospital has an outstanding reputation for providing exceptional care to children. We are happy to be a sponsor of this event which will benefit their excellent organization."
Information on the Point Loma Garden Walk can be found at http://www.pointlomagardenwalk.com. Be sure and visit the photo gallery to view beautiful photographs of past garden walks. Tickets can be purchased online.
To learn more about Rady Children's Hospital Auxiliary, go to helpsdkids.org.
For more information about SunGrubbies.com and their sun protective products, check out their website, http://www.sungrubbies.com and on Facebook. They can also be reached at their toll free phone number (888) 970-1600. To join the SunGrubbies.com affiliate program, go to http://bit.ly/ifRDrH. Be sure and visit their boutique showroom and hat shop if you live in the San Diego area or are planning a visit.