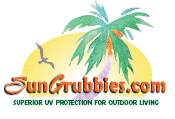 San Diego, CA (PRWEB) September 07, 2011
People who are over the age of sixty grew up in a time when little was known about the dangers of UV rays and the consequences of too much sun exposure. It can take up to forty years for sun damage to appear and dermatologists are predicting that the number of people who will suffer from skin cancer will grow. It is important to know though, that it is never too late for sun protection.
During the aging process, cell creation slows down and skin gets drier and more sensitive which makes skin more susceptible to sun damage. Recovery from sunburn also takes longer. Some medications can also lead to sensitivity to sunlight. People who are older or who have sensitive skin should take precautions to limit their sun exposure. Mature skin has already been exposed to many years UV radiation and evidence of excessive exposure reveals itself through wrinkles and age spots. The greatest threat to skin is sun damage.
Here are five sun safe products that any grandparent would love.

Sun Hats and visors. A brim of at least three inches that will shade the face, ears and neck is the best choice. A hat will protect the scalp which is especially important for older adults because of bald spots or thinning hair.
Sun Sleeves and Sun Gloves. Both are unique products that protect two of the most exposed areas of the body. And, both offer great protection for outdoor activities such as golfing, fishing, gardening or walking. Sun sleeves offer protection to the arms and some sleeves even come with hand shields. They can even be worn to protect the arms while driving. Sun Gloves are available in several styles: fingerless, full finger, open palm and with a grip. Sun gloves are especially important for hands because UV radiation causes the skin to become thinner, more freckled and will darken pigmentation.
Sun Umbrella. This sun protective accessory will block UVA and UVB radiation and reduce ambient heat up to ten degrees. Some also work great in the rain.
Sun protective clothing also called UPF clothing. Clothes with a high UPF rating will offer greater protection than sunscreen. Sun protective clothing is lightweight, wrinkle resistant and comes in a variety of colors and styles. Some styles even have such features as mesh panels for increased air circulation and built in insect repellent.
No single product can protect against ultraviolet radiation one hundred percent. Combine products with sun safe measures such as avoiding sun exposure between 10 am and 4 pm when the sun's UVB rays are the strongest and seeking shade whenever possible. Sun protection should be a daily activity.
SunGrubbies.com offers products that have been approved and recommended by the Skin Cancer Foundation, the Melanoma International Foundation and the Skin and Cancer Federation of Australia. Every product has been laboratory tested for their sun protective ability and every purchase is 100% guaranteed for satisfaction.
For more information about SunGrubbies.com and their sun protective products, check out their website at http://www.sungrubbies.com and on Facebook. They can be reached at their toll free phone number (888)970-1600. To join the SunGrubbies.com affiliate program, go to http://bit.ly/ifRDrH. Be sure and visit their boutique showroom and hat shop if living in the San Diego area or are planning a visit.
###