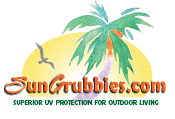 San Diego, CA (PRWEB) April 03, 2012
Weather in the spring can be deceptive. A day full of sunshine and cool temperatures can mask the sinister dangers of UV rays. Spring is the time when the sun's rays are positioned to do the most damage. The sun is higher in the sky at this time of year and UV rays are more direct. More of the sun's energy is heating up the atmosphere and at the same time increasing the threat of sun damage to unprotected skin. Deep wrinkles, saggy skin, blotches, age spots and even skin cancer can be the result of excessive sun exposure.
Here are five things to learn before you burn:

Make sun protection a daily activity. It is best to avoid the sun between the hours of 10 a.m. and 4 p.m. but exposure can be lessened by creating shade with umbrellas or tents.
UV rays reflect off of surfaces like sand, snow, water and ice. So do not rely on shade to provide complete protection. It is still possible to burn under an umbrella.
Wear a hat with a brim of at least three inches. The optimum result is to provide shade for the face, head and neck. Some hats come with neck drapes to provide extra coverage to the neck.
Use a broad-spectrum sunscreen that protects against both UVA and UVB radiation. Remember to shake the bottle well. Apply the sunscreen 30 minutes before going outside and reapply every few hours. Do not forget about lips. Lips are constantly exposed to the elements. Use a lip balm to protect their thin skin.
Wear UPF (sun protective clothing) that will protect arms, legs and hands. UPF clothing is lightweight, wrinkle resistant, comfortable and fashionable. A fabric is made sun protective, by the tightness of the weave: the tighter the weave, the higher the UPF. Fabrics can also be treated to achieve UPF protection.
It is important to remember that no single product will provide 100 percent protection against UV rays. Combine a wide brim hat, natural sunscreen and practice sun safety measures such as seeking shade when possible to achieve maximum protection.
The goal of SunGrubbies.com is to help people enjoy a lifetime of good health by offering attractive and comfortable sun protective clothing and accessories of the highest quality and reliability, at affordable prices. All of their products have been laboratory tested for their sun protective quality and many of their products are recommended and approved by The Skin Cancer Foundation, the Melanoma International Foundation and the Skin and Cancer Federation of Australia. Every purchase is 100 percent guaranteed.
Visit http://www.sungrubbies.com for more information about sun protective products. They can also be reached toll free (888)970-1600. To join the SunGrubbies.com affiliate program, go to http://bit.ly/ifRdrH. Be sure and visit the boutique showroom and hat shop if you live in the San Diego area or are planning visit.