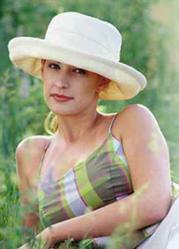 Give mom the gift of sun protection this Mother's Day!
San Diego, CA (PRWEB) April 26, 2011
May is the month set aside to honor mothers and to appreciate all they do. It is also the month designated for skin cancer awareness. Sungrubbies.com, an online retailer of sun protection products since 1997, would like to take this opportunity to remind people of the importance of mothers and sun protection.
The warm summer season is approaching and the gift of sun protection is a gentle reminder to cover up and be sun safe. Mother's Day is the perfect time to give mom a gift that will keep her healthy and looking youthful by protecting her from dangerous UV rays.
When people think of sun protective products, the words thick and heavy come to mind, but SPF clothing is light and wrinkle resistant which makes it perfect for traveling. Sun hats are fun and fashionable and are a great accessory to any outfit. Active moms will appreciate novel gifts like sun sleeves and sun gloves that can be worn during outdoor activities such as, gardening, hiking, bike riding, or walking. These items will help to keep skin looking youthful. Sun protective clothing and accessories offer better sun protection than sunscreen and are gifts that any mother would be thankful to receive.
Skin cancer is the most common form of cancer in the United States. Over one million people are diagnosed with skin cancer each year and more than 90% of skin cancer is caused by excessive exposure to the sun which means it is preventable. In just fifteen minutes, dangerous UV rays can damage unprotected skin and lead to skin cancer. And, sun damage is also the number one culprit of premature aging.
Make this Mother's Day a time to remember the importance of sun protection for a healthy and happy lifestyle.
For over thirteen years, SunGrubbies.com has been offering sun protective products. Their goal is to help people enjoy a lifetime of good health under the sun by offering stylish comfortable sun protective clothing and accessories of the highest quality and reliability. The website of SunGrubbies.com also contains educational sun safety articles and many of their products are recommended and approved by The Skin Cancer Foundation, The Melanoma International Foundation and the Skin and Cancer Federation of Australia. Every product has been laboratory tested for their sun protective ability and every purchase is 100% guaranteed for satisfaction. For more information, check out the SunGrubbies.com website at http://www.sungrubbies.com to find sun safe products. SunGrubbies.com can be reached at their toll free phone number (888) 970-1600. To join their affiliate program, go to http://bit.ly/ifRDrh.
The SunGrubbies.com boutique showroom and hat shop is now open to the public Tuesdays and Thursdays from 2:00 pm to 4:00 pm.
###