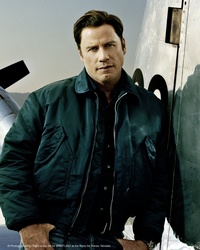 "The Sunscreen Film Festival has been a great community partner," said Mayor Bill Foster. "Not only do they bring great films to audiences in St. Petersburg, but this year's festival benefits a great cause, the Resurrection House.
St. Petersburg, FL. (PRWEB) April 13, 2010
Lando Calrissian lost the Millenium Falcon in a bet to Han Solo. Then he went on to fly the same ship to save his friends and helped free the Rebels from the tyranny of the Empire in The Empire Strikes Back and The Return of the Jedi. Lando Calrissian was just one of the fantastic creations of filmmaker George Lucas. But the actor who may be forever known as one of the coolest characters in movie history will walk the red carpet on opening night at the 5th Annual Sunscreen Film Festival, in St. Petersburg. He is Billy Dee Williams. And he will be escorted by members of the 501st Florida Garrison, the world's definitive Imperial Costumed Organization, and the Rebel Alliance. Look for a tribute to Darth Vader, Stormtroopers, Boba Fett, Princess Leia, Han Solo, Jedi knights and a few other Star Wars-themed characters on the red carpet about 6pm April 14th.
Billy Dee Williams will be joined by Alexa Vega (Spy Kids1,2 &3), Ayanna Berkshire (Twilight), Bill Cobbs (Night at the Museum) , Ethan Suplee (My Name is Earl), Sean Covel (Producer of Napoleon Dynamite) and others.
Opening night kicks off for the 5th Annual Sunscreen Film Festival at Baywalk Muvico 20, in downtown St. Petersburg, Florida. The Opening Night film is Black Dynamite, a spoof of the 70's blaxplotation films that stars Michael Jai White, Arsenio Hall and Tommy Davidson .
Saturday night, April 17th, is the Awards Ceremony with John Travolta at the Mirror Lake Lyceum located at 737 Third Avenue North in St Petersburg FL, 33701. ONLY VIP ticketholders will be admitted to the EXCLUSIVE event that starts at 9pm.
This year Festival organizers have added a unique level of altruism, unparalleled by other Tampa Bay Film Festivals: all of the remaining proceeds of the funds raised through ticket sales and VIP events will go to St. Petersburg-based Resurrection House. The Festival runs from April 14th through the 18th.
"The Sunscreen Film Festival has been a great community partner," said Mayor Bill Foster. "Not only do they bring great films to audiences in St. Petersburg, but this year's festival benefits a great cause, the Resurrection House that provides transitional housing to families with young children who are at risk of becoming homeless. I'd like to thank Carlos Yepes for supporting the festival and doing such great work in the community."
Local developer and philanthropist Carlos Yepes, and his wife Beverly, through their non-profit foundation, the Beverly and Carlos Yepes Foundation, decided to underwrite a majority of the Festival after he discovered the Festival was not seeking financial gain for themselves. "We are a volunteer board who spends a great deal of effort bringing films to the community that they otherwise might never see. Plus, we saw an opportunity to support the art of independent filmmaking in Tampa Bay and independent films are always passion plays made for the love of the art and seldom for money. So we decided to follow that model and formed our Festival that way, "said executive director and co-founder Tony Armer.
Shortly after Beverly and Carlos Yepes met with Festival organizers, a charity was named the Festival's beneficiary: Resurrection House. "Charity begins at home. So, with Beverly and Carlos Yepes, we were thrilled to support Resurrection House in our own backyard. They say sometimes diamonds can be in your own backyard. With Resurrection House, we found a diamond," said board member Paul Wilson, who's brother Patrick is coming home for a special screening of Barry Munday, a film starring Patrick and Billy Dee Williams. Patrick and Williams will be on hand for a Q & A after their Saturday 2pm screening. Only VIP ticketholders and Day Pass ticketholders will be able to attend the screening.
"We were thrilled when they selected us and thankful for the opportunity to be involved. Families with children account for 33% of the homeless population. We offer a hand UP, not a hand out and we accept no government funding. So thanks to our donors and now the Sunscreen Film Festival, we can continue making a difference here in St. Petersburg," said Cynthia Sinclair, President and CEO, the non-profit Resurrection House.
About Resurrection House
Formed in 1987 by a group of downtown churches, Resurrection House follows the same self-sufficiency model it promotes. No government money is accepted. All money comes from private sources and a new campus across from St. Anthony's Hospital was completed in 2001 debt free. Administrative overhead costs do not exceed 11% of their total budget. 89% of the funding goes directly into the program to help homeless families and children. Nearly 40% of their funding comes from individuals. Since 1988, families who have completed the Resurrection House program have done so with an 80% success rate. The Resurrection House Program consists of case management, counseling, life skill classes, childhood education and enrichment programs, non-denominational spiritual development and transitional housing. For more information visit
http://www.floridaresurrectionhouse.com
Cynthia Sinclair may be reached at (727) 823-4742
Or via e-mail at succeed(at)floridaresurrectionhouse(dot)com
About the Sunscreen Film Festival.
Sunscreen Film Festival is organized and presented by the St. Petersburg-Clearwater Film Society, a not-for-profit 501(c) (3) organization, which is dedicated to educating the public about the art of visual storytelling, enhancing opportunities for local filmmakers to develop their craft and art, and increasing the public's awareness and support of local filmmaking as a cultural and economic asset.
A Sunscreen Film Festival DAY PASS, for only $35.00, allows attendees access to ALL workshops and films for any SINGLE day. A Sunscreen Film Festival VIP PASS, NOW only $125.00, allows attendees UNLIMITED access to any workshop, films and All exclusive celebrity parties and events.
For COMPLETE information about the Festival visit: http://www.sunscreenfilmfestival.com
For media inquiries/interviews contact:
Paul Wilson-Director of Communications
paul(at)wilsonmedia(dot)tv
WILSONMedia
(727) 421-3297
###