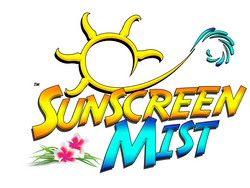 Birmingham, MI (Vocus) September 21, 2010
'The Doctors' TV show and their volleyball team helped protect thousands of people's skin by misting them with SPF 30 Sunscreen Mist machines at the Charlie Saikley Volleyball Tournament on Manhattan Beach in California.
'The Doctors' were in full force as they set out to not only win the tournament and film an episode of their show, but also to help prevent thousands of beachgoers from becoming sun burnt by misting them with SPF 30 Sunscreen Mist machines. The beachgoers said that the SPF 30 mist was fun to receive and kept them feeling happy, healthy and comfortable, which allowed them to enjoy the beach longer and root on 'The Doctors' while they played in the volleyball tournament. Visit http://www.sunscreenmist.com to find out more about this healthy and lucrative guest amenity, that protects people from sun burn, to any outdoor establishment.
How to keep the guest and customer healthy:
Sunscreen Mist machines help protect guests and customers from being sun burnt at outdoor establishments. The different misting systems keep guests healthy and comfortable by offering them a refreshing & tropical FDA Approved SPF 30 Sunscreen Mist. Studies have shown that most people apply less than 30% of the recommended amount of sunscreen in order to protect them from the sun's deadly rays. Sunscreen Mist sunscreen application machines make sun protection and sunscreen application quick, convenient, and fun to use for all ages. Most people who try Sunscreen Mist's SPF 30 agree that it is the best sunscreen they've ever tried.
Sunscreen Mist Stations and Booths are revolutionary sunscreen vending amenities and profit centers for outdoor establishments that increase a company's revenue, and also send a message of health and safety to each guest and customer.
Ideal locations for the Sunscreen Mist sun burn prevention machine are:

Hotels, Resorts, & Cruise Ships
Theme Parks & Water Parks
Country Clubs, Golf Courses, & Pools
Outdoor Events, Concerts, Festivals
Campgrounds, Summer Camps
Sporting Events
Beach Concessions
Luxury Residential
Construction/Labor Sites
Zoos
The Spa Collection Mists: Sunscreen Mist Booths and Stations feature its own exclusive line of spa mists that are blended fresh in small batches, to ensure the most luscious and refreshing spa products. These luxurious spa mists are called the "Spa Collection" and are specifically designed to be used in all Sunscreen Mist misting systems. The "Spa Collection" products have a refreshing & tropical mango-coconut aroma leaving customers skin feeling silky smooth. The Sunscreen Mist Spa Collection includes UVA/UVB Broad Spectrum Protection SPF 15 and 30, Tan Enhancer, Organic Insect Barrier, and Cooling Aloe.
Sunscreen Mist will mail media kits containing brochures and SPF 30 and Sunless Mist: Organic Spray Tan sample bottles to any inquirer. Sunscreen Mist offers various types of vending business opportunities. Most people who try Sunscreen Mist SPF 30 agree that it is the best SPF 30 available, and some even say it is addicting. It has a mango-coconut aroma. Sunscreen Mist's SPF 30 is FDA Approved and does not go on creamy, greasy or oily - it virtually disintegrates upon touching one's skin.
For the spa: In addition to Sunscreen Mist's outdoor sunscreen misting systems, Sunless Mist: Organic Spray on Tan is specifically designed for the Spa, Salon, & Beauty Salon. Sunless Mist may be the single best self-tanner on the market. Sunless Mist includes a custom spray tan booth to every customer. Additionally, Sunless Mist has been told by a vast majority of its users that its Organic Spray on Tan is the most natural-looking and effective organic spray tan that users has ever tried.
# # #