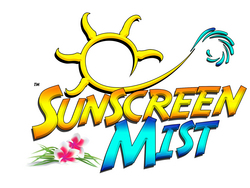 A Healthy Guest, Is A Happy Guest.
Birmingham, MI (Vocus) June 17, 2010
Sunscreen Mist is a "Featured Sponsor" at the Celebrity Fundraiser "Project Save Our Surf" (SOS). SOS is a 24 hour celebrity surf-a-thon which will be in Huntington Beach, CA this Saturday & Sunday June 19 & 20, 2010 and hosted by HBO's "Curb Your Enthusiasm's" Jeff Garlin as well as Judd Nelson (among many other celebs). To view the "Project Save Our Surf" Celebrity Fundraiser event details please visit http://www.projectsaveoursurf.org.
Sunscreen Mist will be providing full body sunscreen mist's to the celebrity surfers and attendees with their ultra new sunscreen misting systems and luscious sun care Spa Mists. Stop by for a refreshing & tropical SPF 30 full body Mist, and as the day cools off come back for a soothing and cooling Aloe Vera Mist! SOS will benefit the Surf Rider foundation, Heal the Bay, and Inside the Outdoors.
Sunscreen Mist is a brand new lucrative quest amenity that makes applying sunscreen fast, easy, & convenient for the whole Family! Moreover, Sunscreen Mist delivers a message of both health and safety. Sunscreen Mist, the revolutionary industry leader offers 7 different self-automated sun care misting systems (profit center amenities). "A Healthy Guest, Is A Happy Guest."
Sunscreen Mist Booths and Stations feature the Sunscreen Mist Spa Collection, a full exclusive line of sun and skin care that has a refreshing tropical aroma and leaves the skin feeling as elegant as the most prestigious European boutique brands do. Blended fresh in small batches for each customer, Sunscreen Mist offers a stunning combination of the deep tissue moisturizer Aquaxyl, bioessential complexes, and the powerful, fresh fruit derived antioxidant Astracran, that present a soothing, skin nurturing backdrop to the powerful protection of the cutting edge sunscreen ingredients.
"Sun Goers" across the world agree that Applying Sunscreen Has Never Been This Much Fun! The automated Sunscreen Mist Booth and wand based Sunscreen Station allows users to receive a full body mist quickly & evenly by applying a measured mist of sunscreen. The user steps into the Booth or walks up to the Station and inserts bills, credit card or coupon. Then the user walks into the booth or picks up the misting wand, and pushes the "Start" button to begin the misting session.
Sunscreen Mist's Southern California distributors, Avi & Alana Levine, will be representing Sunscreen Mist at this event.
Sunscreen Mist also offers "Sunless Mist: ORGANIC Spray On Tan".
###