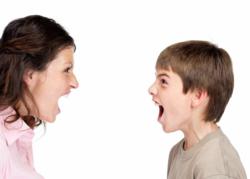 Children with ADHD, compared to children without ADHD, were more likely to have major injuries (59% vs. 49%), hospital inpatient (26% vs. 18%), hospital outpatient (41% vs. 33%), or emergency department admission (81% vs. 74%). CDC.gov
San Diego, CA (Vocus/PRWEB) March 15, 2011
As parents of a troubled teen we must take into consideration that nowadays one of the most significant teen problems is Attention-Deficit Hyperactivity Disorder (ADHD), also known as Attention Deficit Disorder (ADD) if hyperactivity is not present. Our teenagers are more likely to be impulsive, unorganized, forgetful, immature, procrastinators and have difficulty with friendships, as part of the adolescent process. When these behaviors are taking place in a severe manner and are also interfering with daily tasks at home and/or at school; these may be due to ADHD or ADD. Teens with ADHD have differences in the parts of their brain that control attention and activity, which causes difficulty while focusing on certain tasks, because they are impulsive and get into trouble. As mentioned before not all teens with ADHD are hyperactive, some teens only develop ADD, which means they are inattentive and have a lack of hyperactivity.
As the term ADHD entails, a teen's problem maybe primarily cognitive, which would be reflected in poor attention, or behaviors that can be exhibitted as hyperactivity, but it is usually a combination of both. While some teens appear to outgrow the symptoms of ADHD as they get older, other teenagers continue to have difficulties in their social relationships and school performance that carry on into adulthood. In some teens, ADHD may coexist along with unsociable or unlawful conduct. Although, it is not classified as a learning disorder it can cause severe learning difficulties in teens. Unless it is carefully managed by a Therapeutic Boarding School, teen ADHD can result in a lifelong problem.
What types of behaviors do we need to consider in Teen ADD and ADHD?
With ADD we must pay close attention to our teens if they begin to miss details, make careless mistakes in their schoolwork and activities, don't seem to listen when spoken to directly, don't follow through with directions and fail to comply with responsibilities, evades or loathes having to perform tasks that require constant mental effort.
ADHD is a more hyperactive-impulsive behavior and we must look for the following: is our teen restless with their hands or feet and seems agitated while seated, takes off from the classroom, is constantly on the run, and/or acts as if "driven by a motor". Furthermore, if while studying they have difficulty to remain silent, are constantly talking, blurting out answers before the question is formulated, trouble waiting for their turn, interrupts and intrudes frequently.
According to the American Academy of Child Adolescent Psychiatry (AACAP) 3 to 5 percent of all children are affected by ADHD. Two to three times more boys than girls are affected, though the disorder is being identified increasingly in girls. On the average at least one or two teens in every classroom in the United States needs help for the disorder.
Some teenage girls that have been diagnosed with ADHD/ADD are more prone to be moody, particularly during their PMS week. Teenage ADHD/ADD Girls seem to be more emotionally overreactive, hypersensitive to stress situations, argumentative, disorganized, and generally demonstrate difficulty to keep up with daily tasks that other peers manage without greater difficulty.
If we detect these patterns in our teens, a professional evaluation must be taken into account. ADHD/ADD is a highly treatable disorder and requires a comprehensive approach. In Therapeutic Boarding Schools like Sunset Bay Academy you will find cognitive and behavioral therapy, social skills training, parent education and support that will help you and your family to better cope with teen ADHD/ADD.
About Sunset Bay Academy
A Full Service Co-ed Therapeutic Boarding School, helping troubled teens ages 12-17 appreciate their second chance at a new life with strong family values in a structured and supportive environment.
http://www.facebook.com/SunsetBayAcademy
http://www.twitter.com/sbatweets
http://www.linkedin.com/in/sunsetbayacademy
###