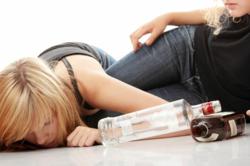 Alcohol use remains extremely widespread among today's teenagers. Nearly three quarters of students (72%) have consumed alcohol (more than just a few sips) by the end of high school, and more than a third (37%) have done so by eighth grade.
NIDA
San Diego, CA (Vocus/PRWEB) March 08, 2011
People can relate the alcohol abuse and alcohol dependence as an adult's problem, but we must consider that alcohol problems are also present, in a significant amount of adolescents. Contrary to what we might believe alcohol is not a stimulant; it has been proven that even small amounts of alcohol reduce inhibitions, produce feelings of relaxation, and euphoria. Larger amounts of alcohol cause ever-greater impairment of the brain and can also cause the drinker to lose consciousness. This is what some teens are experiencing while drinking alcohol. It has been known that Teen Alcohol Dependence is associated with some mental health conditions such as anxiety, depression, antisocial personality disorder and oppositional defiant disorder among others. While it is known that drinking alcohol has turned out to be linked to other behavioral issues such as impulsiveness, sensation-seeking and eccentricity in our teens, although it hasn't been proven by research that drinking causes suicidal conduct; we must consider that suicidal behaviors, such as attempting and executing suicide, are correlated to teen alcohol use.
As parents it is crucial to set a good example for our teens since parents drinking habits and attitudes towards alcohol use have been linked with adolescents beginning and continuing to drink. Teens that are educated about the dangers of alcohol by their parents and have a close relationship with them are less likely to initiate a drinking habit.
Some risk factors we must take into account in regards to Teen Drinking problems, as parents, is the absence of parental support, lack of communication and monitoring. These factors have been related to drinking habits, drinking excessively and overall drunkenness among teens. Due to the fact that Teen Alcohol Consumption is wrongfully seen as a natural adolescent behavior some teens push their boundaries by taking risks. Therefore it is crucial to provide our teens with healthier ways to take risks instead of preventing, since it is in their natural development process to take risks and experiment.
Warning signals of Alcohol Abuse in teens: slurred speech and unable to communicate properly, lack of concentration and disorientation, sweating, smell of alcohol on clothing and breath, red/blood shot eyes, persistent cough, strange mood, frequent headaches, nausea, sensitivity to sounds and difficulty walking especially during the morning due to hangover.
Indirect Warning Signals: a falsified identification, bottles saved as souvenirs, difficulty sleeping, increased fatigue, excessive thirst in the morning, changes in weight, unexplained injuries and black out; withdrawal from the family and spending more time alone, lack of interest in previous activities, bad academic performance, change of friends, mood swings, depression, lying, running away from home, etc.
Something that we as parents need to be particularly aware of is Teen Binge Drinking since it is becoming one of the most common ways of underage drinking and can have long-term effects in our teens' health. Binge Drinking is often classified as a rapid consumption of large amounts of alcohol; in male teens it is generally five or more drinks and in female teens four or more drinks in a row. It has been stated that almost 90% of underage drinking is being consumed this way and it has become a signature party lifestyle for teens.
An effective way to help a teen suffering from Teen Alcohol Dependency is to find how to combat the addictive behavior through a well balanced support group with the supervision and recommendation from a health care professional, which would include individual therapy as well as family therapy since often the problem is originated in the home and treatment cannot be fully successful in isolation. Sunset Bay Academy provides you and your family with the support and tools your family needs to a healthier life style.
About Sunset Bay Academy
A Full Service Co-ed Therapeutic Boarding School, helping troubled teens ages 12-17 appreciate their second chance at a new life with strong family values in a structured and supportive environment.
http://www.facebook.com/SunsetBayAcademy
http://www.twitter.com/sbatweets
http://www.linkedin.com/in/sunsetbayacademy
###