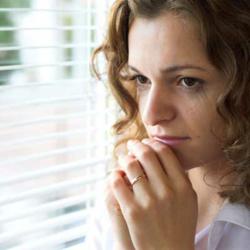 "I am continually amazed on how comprehensive the program is, and how they prepare the kids for the real world BEFORE they let them leave." Ms. Fredly Antosh
San Diego, CA (Vocus/PRWEB) February 23, 2011
When dealing with our sons or daughters disruptive behaviors such as tantrums, arguments, anger, etc. that are causing family unrest on regular occurrences, Oppositional Defiant Disorder (ODD) may be the reason, that is causing these types of conduct in youngsters.
Most teens have their complicated moments where they get moody, argumentative and overall challenging, but as parents we must pay close attention and learn to discern between a "moment" or if it has become a behavior that occurs on a regular basis; particularly if this is not only towards us, as their parents, but also towards other authority figures.
One can wonder, what is ODD besides behavior issues? What causes ODD? What are the risk factors of ODD? How can it be diagnosed? How is ODD treated?
The symptoms related to ODD are hard to tell apart from normal behavior, especially if we are dealing with a teenager and more so if they come from an emotional or determined personality. ODD is a developmental disorder marked by defiant, hostile, and negative behavior, but without the serious antisocial characteristics observed in conduct disorder. In actual fact, some symptoms of ODD are very similar to behaviors expected during adolescence, but when this type of conduct in a teenager becomes an everyday struggle to the family, home, and/or school and continues for a period of at least six months, we must consider Oppositional Defiant Disorder.
The symptoms we must reflect on, in regards to Teen ODD are disobedience, resentment and anger towards others, spiteful or vindictive behavior with adults, argumentative with adults, loss of temper, aggressive towards peers, deliberate annoyance of others, blames others for mistakes, difficulty maintaining friendships, easily annoyed, acting irritably, refuses to comply with adult rules and requests, just to mention a few.
Typically these patterns of behavior are only showed towards adults that our teens are familiar with. The disorder often accompanies other problems, such as anxiety, depression and attention deficit hyperactivity disorder (ADHD) and is frequently associated with academic problems.
The cause of this disorder is still unidentified, but experts believe that it might be a combination of inherited and environmental factors as well as parenting and it can start showing during early stages of childhood, typically by age eight. ODD cannot be diagnosed by blood testing or physical testing. Our teens must have developed certain patterns of conduct set by the American Psychiatric Association. As mentioned before, patterns of Abnormal Behavior in Teens must be present for more than six months and must meet four out of eight decisive factors. The behavior must cause significant repercussions at home or school and often may not be detected during clinical interviews.
Some possible risk factors we must take into account are having a close relative, such as a parent or guardian, with a mood or substance abuse disorder; lack of positive parent involvement with teen, coming from a severely troubled marriage; parents with a background of ODD, ADHD or behavioral issues; coming from a unstable family and instability within the home such as multiple moves, school changes etc. Other risk factors include lack of supervision, being abused or neglected and exposure to violent behaviors.
The best treatment that is known to help us, for a teen and the family suffering the consequences of ODD, involves several types of psychotherapy, Individual and Family Therapy is helpful. Our involvement as parents' is crucial for this treatment since we learn behavioral management skills. These skills helps the entire family to understand each other, to create a neutral and safer environment in order to be able to discuss, cope and to ultimately work together to bring out a better behavior out of our teenager without resting more distress on our shoulders. At Sunset Bay Academy your family can find the help you have been looking for.
###