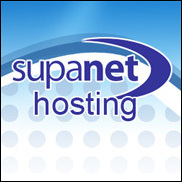 We have worked hard to ensure that Supanet Hosting meets all the requirements of a good web hosting service.
(PRWEB) January 18, 2007
Popular UK broadband provider Supanet has announced the results of its survey into customer satisfaction with the web hosting industry.
The company behind Supanet Hosting conducted extensive research and found that the number one factor that influences customers when choosing a hosting company is value for money.
Andrew Barton, Marketing Manager for Supanet, said: "It came as no surprise to find that customers looking for a good web hosting service are after value for money.
"For a long time people have been disillusioned with the web hosting industry. At Supanet Hosting we have tried to create a website that offers great hosting features at an affordable price.
"To ensure that our customers are happy with the product before they have to dig into their pockets we offer them a no obligation 90-day free hosting trial. That way they can be certain that they are making the right choice."
Other factors that made the list show that customers also place a high priority on good customer service. Barton continued: "We are confident that our 24:7 customer support will provide the excellent customer service that people want and with an excellent network in place we can ensure that our customers will not be disappointed with any aspect of our technical specifications."
Supanet Hosting also offers the chance to win a 32" LCD TV for every customer who signs up and the closing date for the prize draw is closing in fast.
The top 10 list is as follows:
1. Value for money
2. Great customer service
3. Multiple hosting features
4. Responsive support
5. Generous web space and bandwidth
6. Website security
7. Reliable hosting company
8. Up-time reliability
9. Easy and fast access to your data
10. Wide range of hosting packages
Barton said: "We have worked hard to ensure that Supanet Hosting meets all the requirements of a good web hosting service."
About Supanet
Supanet has provided internet access and a range of other services to UK customers since 1998. The company prides itself on continuing to lead the market with exciting and innovative offers.
The Supanet portal, http://www.supanet.com offers free, quality content, with services including free webmail, SMS services and comprehensive online help. Commercial partnerships with, among others, Ask, Miva, MoneySupermarket and uSwitch provide valued services for visitors to the site.
About Supanet Hosting
Supanet has one of the best-connected hosting facilities in the world, and have invested a great deal in both network equipment and backbone connections so customers get the fastest access possible to their content. This efficient infrastructure means that Supanet Hosting, http://www.supanethosting.com, can offer its customers a great-value, high-quality service.
###