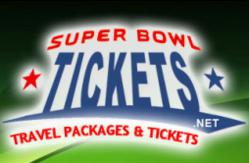 The sooner you commit to going to Super Bowl XLVII, in New Orleans, the better your hotel location will be.
New Orleans, LA (PRWEB) October 03, 2012
SuperBowlTickets.net has announced that it still has packages available that include a French Quarter or Downtown hotel. This is big news since the New Orleans CVB reported that there are roughly 36,750 hotel rooms within 25 minutes of Downtown New Orleans and only 5,500 rooms in the French Quarter and they are all sold-out.
The Mercedes-Benz Superdome will seat over 76,500 fans for Super Bowl XLVII on Sunday February 3, 2013 and when the massive TV and media crews, actual fans attending the game and people who go to the parties but don't actually go to the game are added in, this contributes to the fact that all the New Orleans area hotels are completely Sold-Out. Even the suburban locations of Slidell, Metairie and Kenner, Louisiana are fully booked, in fact, the NFL is now securing rooms in Baton Rouge, LA which is about one and half hours by car.
SuperBowlTickets.net has a 4 night and 5 day Super Bowl Package deal available starting at $3,999 per person, it includes a top rated French Quarter hotel, breakfast daily and an upper level game day ticket. The company's owner and Vice President of Sales Tim Mooney said, "We can't stress to our customers enough, if you know you are attending this year's Super Bowl XLVII, lock in your package now." He went on to say, "Last minute buyers will likely be accommodated more than an hour and a half from the French Quarter and Downtown area where the Superdome is located." There are a large number of packages available at different levels for both corporate and individual travelers, attendees can upgrade seating locations and add transportation, party passes and game day tailgate parties to create a custom experience.
Just in case one was were wondering, when is the Super Bowl? The answer is Sunday February 3, 2013 at 6:26 EST at the Mercedes-Benz Superdome in New Orleans, LA, the game will be televised on CBS and called by Jim Nantz and Phil Simms while James Brown will be in the studio.
They can be reached http://www.superbowltickets.net via their website, by phone at 1-866-881-5375 or via facebook, Linkedin and twitter below. Office is located at 2 Kings Grant Road, Hockessin, DE 19707.