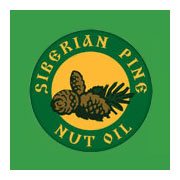 Our Siberian pine nut oil is one of the most versatile and healthy super foods on the market.
New York, NY (PRWEB) May 15, 2013
A recent ABC World News Health article titled '10 Superfoods for Spring', discusses the list of super foods to eat when seeking a healthy and nutrient rich diet this spring season.
In light of this article, Siberian Pines reinforces to readers that Siberian pine nut oil is a multi-seasonal super food with loads of nutrients to help the body prosper all year round. Siberian Pine reminds readers to look into recipes including these food items, and adding Siberian pine nut oil in to the mix for their super foods diet.
The article states that consistently consuming a super foods diet this spring will help improve the metabolism, quality of the skin, overall energy level, mood and the ability to focus on tasks.
Victor Rod, CEO of Siberian Pines, states, "Our Siberian pine nut oil is one of the most versatile and healthy super foods on the market. Only the most natural processes are used to produce the oil and it blends so well with spring time cooking, Mediterranean style recipes and every day cooking."
Siberian nut oil is gourmet culinary oil that can be used in kitchens in a variety of creative ways. It can be used as an ingredient in dips, soups, sauces, spreads, salads, proteins and even desserts. It can be used in baking and light sautéing, or as absolutely delightful dipping oil. The super food can be used on a salad or in any favorite dishes that call for vegetable oil as a replacement.
Siberian pine nut oil makes every meal more conducive to achieving healing and wellness. It provides a more satisfying and nutritious element to the human body. The super food provides a much needed antioxidant boost to protect the body and from the damaging effects of free radicals leading to gastritis, peptic ulcers and other disorders. Making pine nut oil a regular ingredient in cooking will go a long way towards healing and preventative health measures.
In addition to being a super food and a potent gastrointestinal healer and digestive aid, Siberian pine nut oil is also successfully used in naturopathic medicine to treat cardiovascular, inflammatory and autoimmune disorders.
The oil from pine nuts has been extracted in the Ural Mountains and Siberia for many decades. Ancestors have consumed the oil and used it for medical purposes since the ancient times. In XIX century oil could be bought on any Siberian market. It has been home-made with the use of only the simplest machinery since its discovery. Pine nut oil has a soft taste, gold-and-amber color and a wonderful smell of nuts. Its flavor qualities surpass the best grades of olive oil and almond oil, and the strength of its medicinal effect exceeds sea buckthorn, burdock, coconut and high grade olive oil. All of these features make it pleasure to consume on a regular basis for medical needs or cook with as an exquisite ingredient.
Siberian Pine uses an old technology to produce a product that is just as useful in modern times. The pine nuts used to create their oil are harvested in the wild and gathered only in ecologically pure regions of the taiga. The oil is create from true Siberian pine trees and is pressed using the ancient cold pressing technology, just as it has been done throughout history.
For more information about Siberian Pine, inquiries or purchases visit http://www.siberianpinenutoil.org or call 248-218-0888.
About Siberian Pines:
The Siberian Pines Company has been a leading producer and supplier of Siberian pine nut oil since 2003. Siberian Pines produces high quality 100% cold-pressed pine nut oil and supplies it worldwide. They maintain the highest quality product and service by managing the process from the collection of Siberian pine nuts, to the production of the oil and delivering it to your front door.
Source:
ABC World News Health, May 5, 2013; abcnews.go.com/Health/Wellness/10-superfoods-spring/story?id=19100721#.UZLWHUpELvY