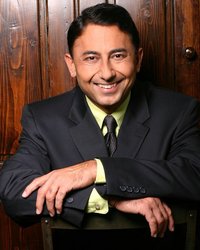 (Vocus) February 3, 2009
Super Bowl wardrobe malfunction must be put to an end, according to Khanna Insitute of LASIK and Refractive Surgery, Los Angeles.
Remember the Ms. Jackson halftime incident which spurred much controversy and embarrassment? Surprisingly, this was not the last wardrobe malfunction to plague the Super Bowl. Pittsburg Steelers' Troy Polamalu #43, in Super Bowl #43 had lost his contact lens exposing his naked cornea. What if his contact lens had fallen off as he received a crucial touchdown pass? The Pittsburg Steelers barely pulled off this victory, bringing home the sixth Lombardi Trophy.
Khanna Institute think laser vision correction would be a better option. Khanna Institute would be proud to honor the Super Bowl 43 players by offering them free LASIK. Limas Sweed #14 of Pittsburg Steelers, even astigmatism can be cured by LASIK. In fact, Wavefront LASIK with iris registration allows people to see better than the vision through glasses or contact lenses. Have the players been educated on the fact that studies have shown LASIK to be seven times safer than Contact lenses? In fact, an experienced LASIK surgeon's steady hands increase the safety factor even further. In Super Bowl 1 people with poor vision did not even play. Super Bowl 20 was the time of contact lenses. Let's bring the NFL out of the dark ages with contact lenses and into the 21st century with the most advanced vision correction available today.
If players are worried about safety during contact - Superlasik (Superficial LASIK or EpiLASIK) may be a safer option. For players who have retired and coaches who are in the fifties, the PRELEX who would be a great option.
Khanna Institute would also like this opportunity to appeal to the NFL to do a study to document how NFL players' game improved after LASIK.
About Khanna Institute of Lasik Surgery:
Khanna Institute provides vision care to people from all over the world. The Khanna Institute of Lasik Surgery treats its patients with the latest, most cutting-edge technology in the field of vision healthcare. It has the latest generation of wavefront lasers. Khanna Institute of LASIK and Refractive Surgery has multiple offices conveniently located in Valencia, Westlake Village, Costa Mesa, Beverly Hills, and Corona. Dr. Khanna is a Board Certified LASIK and Cataract surgeon. Dr. Khanna is the Medical Director of the Institute. He is in the forefront of Wavefront LASIK surgery, Presbyopic Implants such as Restor Aspheric Multifocal and Crystalens HD. The Khanna Institute of Lasik Surgery provides vision correction tailored to each individual depending on their level of astigmatism, nearsightedness, farsightedness and presbyopia. Dr. Khanna has performed over 10,000 vision correction surgeries.
Contact:
Rajesh Khanna, M.D.
Khanna Institute of Lasik Surgery
1220 La Venta Dr #209
Westlake Village 91361
Phone: 805-230-2126
Fax: 805-230-2199
http://www.khannainstitute.com/
###