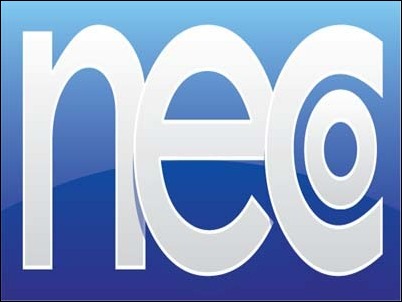 National Event Company is so much more than just a sports travel company
New York, NY (PRWEB) January 15, 2007 -
Super Bowl 2007 is just around the corner and the New York based sports travel, sports entertainment and corporate event hospitality company, National Event Company (neco.com) is your place to get Super Bowl Tickets. NECO truly goes the extra mile for their clients, "No where else will you be able to entertain clients and potential clients than at the 2007 Super Bowl," says NECO President Jason Nissen. "The Superbowl is the number one event of the year where large corporations and businesses close those deals that they have been working on all year long. NECO.com helps make that happen."
Since the first Super Bowl 41 years ago, more and more sports fans have been using the NFL's premiere football event to build business relationships. Creative companies like National Event Company have worked tirelessly to sweeten deal for their clients to make their event hospitality packages irresistible. They are always trying to outdo the year before by arranging for sports legends, celebrities and high profile personalities to meet and greet clients during their trip. "The Super Bowl has evolved into more than just a game and is now a week long experience that should leave an ever-lasting impression on every client that we send," states Jason Nissen.
NECO is involved with other sporting events all over the world. In 2006, Jason Nissen personally attended Wimbledon as well as the World Cup in Germany. Here in New York where Nissen was born and bred, he and his incredibly dedicated staff, escort their clients to the New York Jets, Giants Football, Yankees Baseball and New York Mets games.
On any given weekend, Nissen and his staff could be off to Chicago, LA, Houston or any International location to provide the white glove treatment to their clients at any sport event. This past year was one of the most exciting Kentucky Derby's and of course Nissen was right there rooting together with his clients. NECO's clients have come to rely on Nissen as the person to know if they need to give their clients that extra something special in order to close a business deal that they have been working on.
It is no wonder that Nissen and National Event Company were featured in Stuff Magazine's Power Issue (#81 August, 2006) last summer. NECO is in the business of helping companies whether it's a Fortune 500 Company or a small business. National Event Company helps their clients maximize their hospitality and business development investment. By providing one of a kind hospitality packages, they help their clients build lasting relationships with their clients while attending the most exclusive and prestigious events in the world.
In addition to the Super Bowl in Miami coming up on February 4, 2007 at Dolphin Stadium, National Event Company also features exclusive engagements during The Masters at Augusta National Golf Course from April 2nd-8th, 2007. NECO promises their clients the most unforgettable trip to Augusta, GA for a truly perfect getaway. Then in May, NECO takes you down to Churchill Downs for the Kentucky Derby in Louisville, KY for the first jewel in the Triple Crown of Thoroughbred horseracing.
"National Event Company is so much more than just a sports travel company," boasts Jason Nissen of the young company. "We not only get our clients to the game, but show them the sites and introduce them to people they would never before meet in their lives. This has a major impact on any business relationship and that's why NECO is headed for a great year. We are providing an elite service that no one else even comes close to."
Coming up in February after the Super Bowl, NECO will be taking their friends and colleagues to the NBA All-Star Game at the Thomas & Mack Center in Las Vegas, Nevada. For the first time in history the 56th Annual NBA All-Star Extravaganza will be held in a city without an NBA franchise... Las Vegas! National Event Company not only will be on the court with their clientele but also enjoying sunny Las Vegas while getting to watch their favorite NBA superstars.
Then it's March Madness time and NECO and their clients will be enjoying the future stars of the NBA battle it out in one of sports most exciting events of the year, the Final Four. Base packages include four nights at top notch 5-star hotels just minutes from the Georgia Dome.
National Event Company (http://www.neco.com) combines red carpet hospitality with premier event access to create entertainment experiences that people will never forget. From VIP Super Bowl Packages to black-tie theatre events, NECO's staff of hospitality agents works around the clock to make sure their clients much more than great seats. They provide the best in hospitality to ensure that the whole experience, from accommodations to transportation, leaves their clients with memories that last a lifetime.
This press release has been distributed by SalemGlobal Internet Website Marketing and Consulting. SalemGlobal optimizes websites to increase traffic from search engines and improves conversion of site visitors to buyers. Other website services include e-commerce solutions, content management solutions, interactive public relations, website hosting, website design and maintenance. SalemGlobal Internet can be found on the world wide web at SalemGlobal.com. For more information, please contact Raphi Salem at 646-217-4733.
###