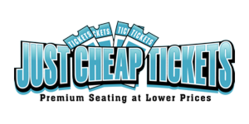 Included are 50-yard line seats and suites for those who want to make the most of their experience at the big game.
Brookfield, WI (PRWEB) January 20, 2013
Jan. 20, 2013 – JustCheapTickets.com has prime Super Bowl tickets available for the Feb. 3 championship game in New Orleans, and the organization has announced a 100 percent ticket guarantee for each of those purchased seats. All tickets will be valid and authentic, and the seat locations ordered – or better ones – will be the ones delivered. On-time delivery is also guaranteed for all ticket purchases, including those on the day of the game.
The organization is also offering prime tickets for the contest. Included are 50-yard line seats and suites for those who want to make the most of their experience at the big game. Also available for purchase are tickets to the parties and concerts as well as parking passes and hotel stays. The game will be played at the 76,468-seat Mercedes-Benz Superdome. This historic facility has played host to a number of Super Bowls and BCS National Championship Games. The Sugar and New Orleans Bowls are also played here on an annual basis.
The host city of New Orleans is one of America's biggest party cities. The French Quarter is located just a mile from the Mercedes-Benz Superdome. Mardi Gras is also taking place before and after the big game. Although the parades the week of the game will take place elsewhere in Louisiana, those staying in New Orleans for a few days past the game will have the opportunity to enjoy Mardi Gras parades in the Crescent City on and after Feb. 6. The New Orleans parade routes go within a mile of the Mercedes-Benz Superdome.
The NFL's championship game is played between the AFC and NFC champions. The game has been played under this format since the 1971 contest, a 23-7 win for the Kansas City Chiefs over the Minnesota Vikings in the fourth edition of the game. The first three title games were played between the AFL and NFL champions. The initial two were won by the NFL's Green Bay Packers, and the AFL champion New York Jets claimed a surprising 16-7 win over the Baltimore Colts in 1969.
About Us
JustCheapTickets.com has prime seats available for all of America's biggest sports events. These include Super Bowl tickets, Kentucky Derby tickets and Masters golf tournament tickets. The organization also sells tickets to top concert and theater events taking place throughout the United States.