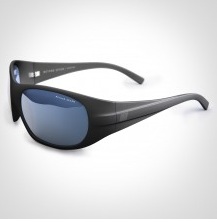 San Francisco, CA (PRWEB) October 16, 2012
Method 7 offers the world's ultimate optical tool for indoor growers using HPS lights in grow boxes, providing "Perfect Color" with the patent pending Rendition Technology. This Technology was developed so people who work under the harsh conditions of High Pressure Sodium Lighting (HPS) can protect their eyes and see the full range of natural colors. HPS lights are the most efficient and powerful light sources on the market for growing indoor plants. Method 7 designed these specifically for growers as the formula is tuned precisely for the HPS spectrum. The lenses manufactured are a "base 8" lens, referring to the curvature of the glass. This is a very complicated as it requires precise 'decentering' (a grinding and polishing process) to make sure there isn't any optical distortion. As a result the glasses do have a wrap-around shape and for most people create a really good and close fit around the eyes. They also feature rubber nose and ear pads to hold them securely when looking down on plants.
Many satisfied customers report being able to see their plants in vivid colors when using the Method 7 indoor growing glasses. Nutrient deficiencies and pest problems are much more easily defined when wearing the indoor growing glasses which is crucial for stopping problems as quickly as possible. A pest problem can greatly impact the amount of usable fruits and vegetables.
For more information and to purchase the Method 7 glasses from SuperCloset go to http://www.supercloset.com/products-page/supplies/grow-glasses/
About SuperCloset:
SuperCloset takes the guesswork out of growing through manufacturing the most innovative and customer friendly hydroponic systems and turnkey grow box units. After 10 years SuperCloset continues to lead the horizontal and vertical growing industry with its commitment to excellent products and world-class customer service.