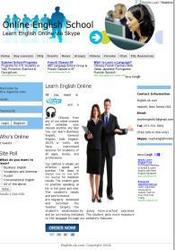 Learn English Online 24-7 at SuperCoolSchool.net!
Wayne, NJ (PRWEB) April 11, 2010
SuperCoolSchool.net is giving huge discounts for its new 24-7 service offering online English classes to students worldwide. The school is now accepting new enrollees for the school year. All ages and levels are accepted. Students can choose their own times and days of classes to fit anyone's busy schedule. Plus, the classes are held online using Skype VoIP technology to make learning even more accessible and convenient.
SuperCoolSchool.net was formerly known as Hire-Agents.com. The website was used for online teacher applications and job postings. Now, the website is turned into an online English school that offers one on one lessons for as low as $8 per hour. All the classes last for 60 minutes and can be split depending on the student's availability and preference. The ebooks come free with the school's class packages and are categorized into various topics suited to the student's needs, level, and interests. Topics include Business English, Conversational English, IELTS, TOEFL, vocabulary, grammar, and accent training.
SuperCoolSchool.net only hires instructors with more than two years of teaching experience. In order to qualify, instructors must possess a native level of English fluency and must be a college graduate with good credentials. The school believes that the online instructors play a major role in helping students reach their learning goals. The techniques implemented by the school are unique to each level. These includes repetition, daily practical exercises, vocabulary building and sensorial learning using audio and visual ebooks.
###