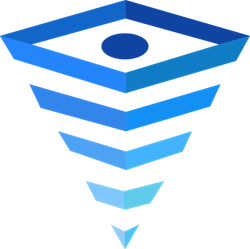 We are progressively implementing a system for decentralized governance that models the efficiency of traditional startups with the disruptive nature of incentivized crowd collaboration. We have tested our model in the wild on users and it works
(PRWEB) November 08, 2016
SuperDAO, an efficient, tiered and reputation-based decentralized autonomous organization (DAO) delivers first look into its Ethereum decentralized application (Dapps) prototypes: Pokereum [decentralized poker] and Dappsery [blockchain advertising marketplace]. Superdao dapp's are developed to be "EVM" Neutral, meaning they will be deployed to every EVM capable, smart contract blockchain including Ethereum, Ethereum classic and Rootstock. The SuperDAO organization itself is to be deployed on the Ethereum classic blockchain which is more inline with SuperDAO's shared principles of transaction finality, immutability in accordance with an initial well defined and understood social contract.
Oladapo Ajayi (founder of SuperDAO) comments on the approach to governance that sets the SuperDAO apart from other DAOs: "We are progressively implementing a system for decentralized governance that models the efficiency of traditional startups with the disruptive nature of incentivized crowd collaboration. We have tested parts of our model in the wild on users and we have found it works as long as there is a concrete mission and vision for the organization."
The result is a multi-tiered organization. There is a cryptographic tokens layer and an internal reputation-based layer called, "Merits." The cryptographic tokens sovereignly governs all affairs, while internal Merits provide for efficient management and development. At the center of the layers is the consititutionalDNA which carries the mission, vision and contractual values of the decentralized autonomous organization; providing a system of checks and balances wrapped up in a simple modular hub contract called consensusX.
Pokereum is the first Superdao Dapp. It Provides a polished user experience alongside a provably fair solution to the mental poker problem using smart contracts as a component to a complex, multi-faceted solution. The research and draft papers were first made available before the advent of the Ethereum platform. While some teams are attempting to solve similar issues using cryptographic primitives and outdated techniques, Pokereum is uniquely positioned as leader and pioneer and provides a solution that leverages cryptographic properties of cards games, smart contracts in conjunction with client side technology. Its updated solution, "Shadow Poker," will provide any other similar project a viable solution for integration. the UX, state & event communication layer uses real time peer to peer telehash framework and is complete with poc 1( link ). Shadow Poker is scheduled for release and review shortly after superDAO's membership driven membership crowdfunding is completed.
The second SuperDAO Dapp; Dappsery is an advertising marketplace Dapp which uses Ethereum payment channels to enable timely micropayments ands gives publishers and advertisers ability to interact directly without additional third party costs. It also provides for a fraud deterrent solution which aspires to reduce click fraud to a point beyond concern. Dappsery has social and contextual advertising verticals in its cross hairs, but is currently focused on display advertising with a prototype in the early stages of development. In general, the marketplace will be positioned to disrupt a massive $500 billion industry.
While SuperDAO sports over a dozen developers now, the organization came about as a governance need at the same time frame as the Pokereum dapp initiative back in late 2013. As such, both projects have undergone considerable platform and branding changes. Moreover, SuperDAO's core team has had ample time to iteratively innovate over DAO issues such as; tyranny of the majority, voting quorum or voter apathy issues and DAO product development efficiency risks. Some of the viable solutions invented by superDAO to solve the described problems are; dynamic voting, Internal core reputational voting, structured core contributions and bounty-impact based, mission aligned, arbitrary contributions.
With its model, superDAO hopes to revolutionize access and growth of what is possible in today's organizational status quo. SuperDAO'S roadmap in the near future includes an imminent membership driven crowdfunding, an addition of 50 or more developers to its internal core roster and an announcement of a socially gamified dapp. All of SuperDAO's Dapps are governed by an immutable set of cryptographic "Superneum" SUP tokens encapsulating multiple active participatory uses.