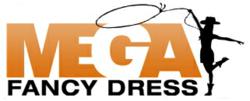 London (PRWEB UK) 17 August 2012
2012 has been a huge year for superhero movies, with the superhero movie trio of 'The Avengers', 'The Dark Knight Rises' and 'The Amazing Spider-Man' being responsible for over one third of the summer box office sales. Joss Whedon's 'The Avengers' beat the other movies and managed to become the third highest grossing film of all time. Christopher Nolan's Batman trilogy finale 'The Dark Knight Rises' managed second among the 2012 superhero movies, and Marc Webb's Spider-Man reboot 'The Amazing Spider-Man' took a respectable third place.
Online fancy dress retailer Mega Fancy Dress has noticed superhero costume sales steadily increasing over the years. The company's sales director, Natasha Amin, states: "Fancy dress and superheroes go perfectly together. Everybody has wanted to be a superhero at some point, and now they can be! The success of the Avengers has made our collection of kid's superhero costumes fly out the door with licensed Thor, Iron Man, The Hulk and Captain America available. With all these great superhero movies coming out, the demand for costumes is just continuing to rise."
Licensed Superhero and Villain Fancy dress are available for both adults and children, and with a huge variety of superheroes to choose from you are sure to find the one for you! Deluxe versions of new characters Bane and Catwoman from 'The Dark Knight Rises' are the newest additions to the extensive superhero and villain range and come complete with deluxe accessories. Both Dark Knight costumes are expected to do well over the Halloween rush, and be a popular choice for adults looking for original, officially-licensed Halloween fancy dress.
With superhero movies being so successful, the future is sure to be packed with even more of them. The 'Man of Steel' Superman movie is expected to be the big hit of 2013, with 'Thor: The Dark World', 'Iron Man 3' and 'The Wolverine' competing in the 2013 superhero movie line-up. A 'Justice League' team superhero movie was in production previously (featuring characters such as Batman, Superman and Wonder Woman) but was shelved in 2008, a move DC Comics surely regrets with the huge success of Marvel's 'The Avengers' movie. Owing to the popularity of movies made from the DC Comics production has restarted and 'Justice League' looks set to hit our screens in the future! It will be interesting to see how long it will take for a superhero movie to dethrone 'The Avengers' and take the number one superhero movie spot.
About Mega Fancy Dress
Mega Fancy Dress is a UK based company that provides Fancy Dress Costumes and accessories to online customers. Since 2006, Mega Fancy Dress has consistently offered the best quality fancy dress costumes at some of the most competitive prices on the market. Mega Fancy Dress is a Top 5 Google UK searched online fancy dress company.
Follow Mega Fancy Dress:
On Twitter: @ megafancydress
On Facebook: megafancydresscostumes
For more information visit http://www.megafancydress.co.uk or call +44 (0)845 634 4193