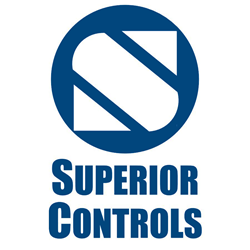 Our merger with Banks Integration and a wildly successful summer have put us in the position to continue actively recruiting additional engineering staff.
Seabrook, NH (PRWEB) September 26, 2017
Superior Controls, Inc., a leading control system integrator of custom industrial automation and IT solutions, today announced the company will be displaying its biotech automation capabilities and accepting job applications at the 2017 International Society of Pharmaceutical Engineering (ISPE) Product Show and Career Fair at Gillette Stadium in Foxborough, MA on October 4, 2017.
Known as an expert in automation for highly regulated biotech companies, Superior Controls has long been actively involved with the Boston chapter of ISPE. President Rick Pierro has served in a variety of leadership roles within the organization, including Boston ISPE President, and this year will be attending his 21st consecutive ISPE Product Show. Superior Controls will have nearly 2 dozen engineers on hand to answer manufacturers' automation questions regarding the company's expertise in the support of mission-critical systems integration and automation services. Visit Superior Controls in both the Products Show (table W11) and the Career Fair (table C33).
"Superior Controls has had a phenomenal year in 2017 in terms of both the growth of our engineering staff and the backlog of projects," said Rick Pierro, co-founder and president of Superior Controls. "Our merger with Banks Integration and a wildly successful summer have put us in the position to continue actively recruiting additional engineering staff."
In April 2017, Superior Controls announced its merger with Banks Integration, headquartered in Vacaville, CA. The company currently employs more than 125 engineers located in the Seabrook, NH, Albany, NY and Vacaville, CA offices. Superior Controls seeks to further expand its engineering workforce to support the existing project load in addition to the 42 validated biotech automation projects the company was recently awarded.
Superior Controls aims to further expand its workforce by adding experienced and degreed automation engineers. The company hires talented engineers who are knowledgeable in Allen-Bradley, GE, Delta V or Siemens controllers; iFIX, FactoryTalk View, or Wonderware SCADA software; or who are skilled in Visual Basic programming, SQL Server or other databases, and have a broad IT experience.
To learn more about career opportunities, please contact us. To register to attend the ISPE Boston Area Chapter Product Show and Career Fair, click here.
About Superior Controls, Inc.
Since 1993, Superior Controls, Inc. has reliably delivered professionally executed automation and control systems integration services to leading companies in 30 separate states and 15 countries. In addition to being six-time certified by the Control System Integrators Association (CSIA), Superior Controls has passed over fifty management and validation audits performed by industry leaders such as Pfizer, Biogen, GE Healthcare, and more. As Superior Controls now undergoes expansion, it will exhibit the same commitment to innovation and quality that customers have come to expect over the last 24 years. To learn more, visit http://www.SuperiorControls.com.